Our Team
Our Team
The TerraCorps team consists of:
Click the links above or scroll on to meet the team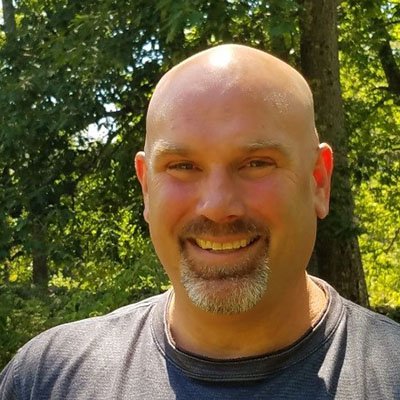 David Graham Wolf
President and CEO
As President /CEO, David is leading the TerraCorps spin-off  and charting the course for expansion  beyond Massachusetts.  For more than a decade, David provided leadership for Mount Grace Land Conservation Trust, first as Conservation Director, then Deputy Director, where he designed the  original TerraCorps program model and nurtured its growth from a pilot project to its present statewide scale.
David is an unshakable advocate for authentic engagement of diverse peoples in the mission-driven work of land conservation. Having grown up in a subsidized housing community in Worcester Massachusetts, David has valuable perspective and empathy for urban populations struggling with socioeconomic and environmental challenges that effect health and quality of life. Through his career in land conservation, David has learned that people from all walks of life have different personal and cultural connections to the land and that it can be extremely productive to explore these connections together. Having once measured success in terms of acres conserved, he now sees victory in each invitation he receives to collaborate with organizations, people, and communities that are seemingly disconnected from or marginalized by the traditional land conservation mission.
David is a conservation biologist, entrepreneur, and educator with an M.S. from Antioch University New England, M.Ed. from UMass-Boston, and B.S. from Johnson and Wales University. Prior to his tenure with Mount Grace, he helped land trusts and municipal commissions prioritize conservation land acquisitions as managing partner of a small consulting practice, and also served at Franklin Pierce University as an adjunct professor of natural sciences.  wolf@mountgrace.org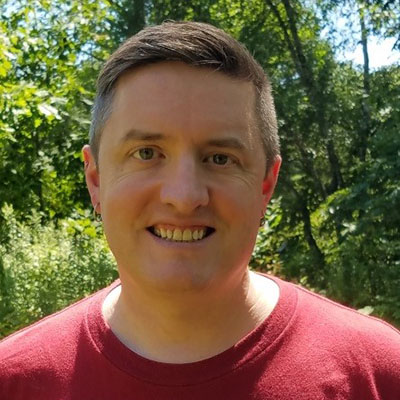 Sean Pollock
TerraCorps Program Director
Sean has provided key leadership for TerraCorps as its Program Director since 2013.  He oversees all aspects of program operations, including staff management, partner relations, recruitment, member and alumni services, training, performance measurement, and grant management.
Under Sean's leadership, the TerraCorps grew from 20-36 members as a direct result of his success in reaching out to new organizations and cultivating partnerships.  In 2005, Sean joined Mount Grace Land Conservation Trust as its Director of Finance and Operations and also served as its Director of Community Engagement.  Prior to Mount Grace, Sean worked as the Operations and Technology Coordinator at the Environmental Leadership Program and as a Naturalist Teacher at San Joaquin Outdoor Education where he led young people from diverse backgrounds through an outdoor residential program of science-based discovery.  Sean is an AmeriCorps alumni having completed two years of national service with the Student Conservation Association in New Hampshire, and the California Conservation Corps.  He has a Bachelor's degree in psychology from Skidmore College and lives in Greenfield, MA with his wife Jessica and daughters Ruby and Maple. pollock@mountgrace.org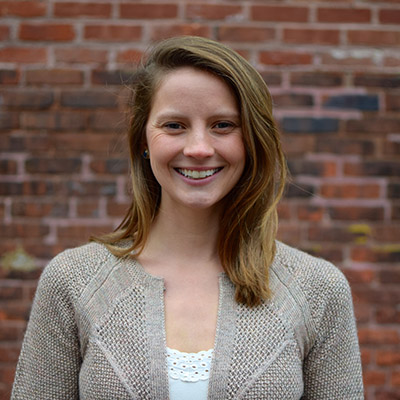 Hanna Mogensen
TerraCorps Operations & Communications Manager
Hanna manages member recruitment and onboarding, communications and marketing, and day-to-day administration of program operations. Prior to joining TerraCorps, Hanna spent two years working on a large-scale coastal restoration project along the North Shore of Massachusetts where she started as an SCA-AmeriCorps member. She also worked as a research technician on Mount Desert Island with the MDI Biological Laboratory and taught environmental education with Maine Audubon, Catalina Island Conservancy, and The Advent School. Hanna holds a Bachelor's degree from Smith College in biology and environmental science & policy. She originally hails from Maine, but now calls Somerville home and is enjoying a taste of city life. mogensen@mountgrace.org
Mackenzie Sains
Chief Philanthropy Officer
Mackenzie is joyful to be working at Terracorps after serving as a TerraCorps service member at Backyard Growers in Gloucester. Mackenzie holds a Bachelor's degree in Communication Arts from Gordon College and brings  experience in interpersonal communications, community development, urban agriculture, and sustainable farming. Originally from sunny Southern California, Mackenzie now calls the North Shore beaches home.  msains@terracorps.org
TerraCorps Board of Directors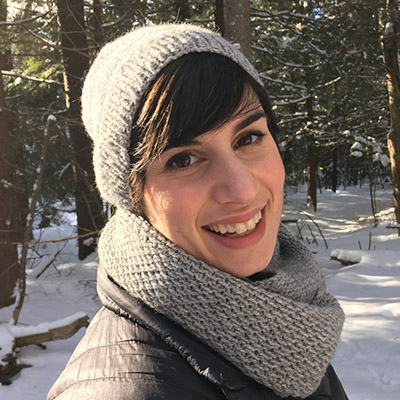 Andrea Caluori
Founding Board Director (Chair)
Andrea is an Engagement Site Manager for The Trustees of Reservations where she manages the public programs and engagement strategies for 4 of the organization's recreational and cultural properties in the Northwest region of Massachusetts.  Prior to joining The Trustees, Andrea completed two service years as an AmeriCorps member in Western Massachusetts.  Andrea is a TerraCorps alumni (2015) having completed a year of national service as Community Engagement Coordinator for Kestrel Land Trust and Hilltown Land Trust.  Andrea received her Bachelor's degree in Art History from Mount Holyoke College and Master's degree in Italian Literary & Cultural Studies from the University of Connecticut.  Andrea's practical experience includes work with the Farm Education Collaborative, Old Sturbridge Village's horticulture and agriculture programs and teaching at the New York Botanical Garden in her hometown of The Bronx. In her spare time, you can find Andrea at a local dairy milking goats, making cheese, and growing food in her garden.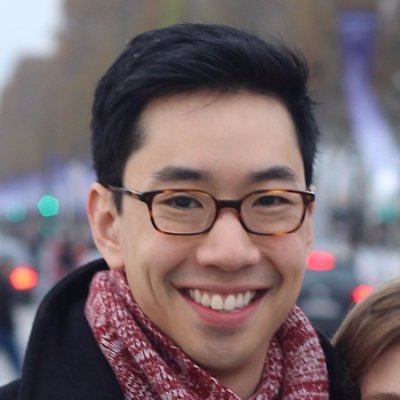 Thai Ha-Ngoc
Founding Board Director (Treasurer)
Thai is the Director of Finance and Operations at Daily Table, an innovative not-for-profit grocery store focused on increasing community health in Dorchester, Massachusetts.  Prior to his joining Daily Table in 2016, Thai worked for five years at the Henry P. Kendall Foundation as a grant program associate supporting projects aimed at creating a resilient and healthy food system in New England. Thai is a TerraCorps alumni (2010) having completed his year of national service as a Land Stewardship Coordinator at Sudbury Valley Trustees.  He is a graduate of Bowdoin College with a Bachelor's degree in Environmental Studies and Economics, a Steering Committee Co-chair of the Saffron Circle, a giving circle funding social change in the Greater Boston Asian community, and a research associate for Farm to Institution New England.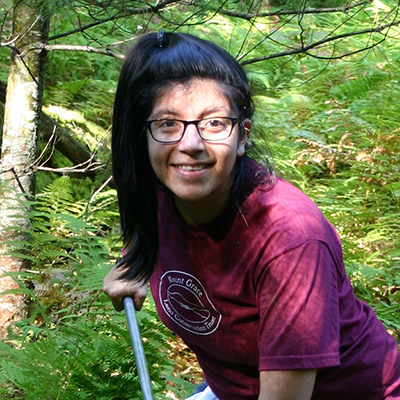 Marcela Maldonado
Founding Board Director (Secretary)
Marcela is the Preserve Coordinator at the New York Chapter of The Nature Conservancy where she stewards a portfolio of properties in Mount Kisco, New York. Prior to working at TNC, Marcela was the Stewardship Program Manager at Mount Grace Land Conservation Trust, and worked for the Golden Gate National Park Conservancy on habitat restoration and volunteer management, and also lead Spanish language natural history interpretative programs. Marcela has supervised and mentored a handful of TerraCorps members, and led workshops on cultural competency and active inclusion at the annual TerraCorps residential orientation at Harvard Forest. She is a graduate of Mount Holyoke College with a Bachelor's degree in Biology, and serves on the Appalachian Trail Conservancy's Next Generation Advisory Council.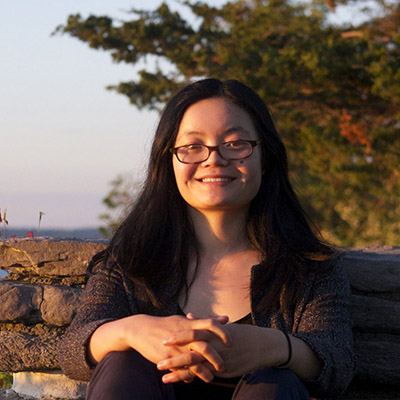 Lianna Lee
Founding Board Director
Lianna is the Communications & Community Programs Manager at the Tug Hill Tomorrow Land Trust in Watertown New York. Prior to joining Tug Hill Tomorrow, Lianna worked at the Ammonoosuc Conservation Trust leading their community outreach program. Lianna is a TerraCorps alumni (2012) having completed a year of national service as a Community Engagement Coordinator at Wildlands Trust. Her desire to understand and share environmental issues has taken her from the mountains of China as a field assistant, to the rainforests of Cameroon as a Peace Corps Volunteer. She holds a B.A. in Environmental Studies from Mount Holyoke College. In her free-time you can find her going vertical on rock walls or kayaking on Lake Ontario.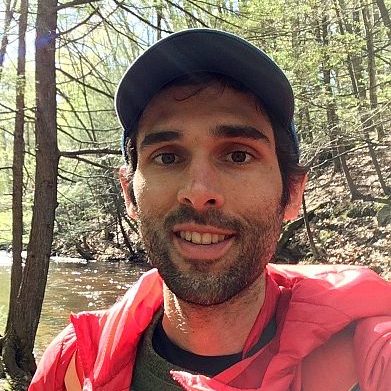 Ben Padilla
Founding Board Director
Ben is pursuing his Ph.D in the Department of Environmental Conservation at the University of Massachusetts – Amherst, where he studies the ecology of urban ecosystems, and works to bridge the gap between scientists and the public by engaging people in the exploration of the natural world in their own communities.   Prior to pursuing his doctorate, Ben earned an M.Ed. from UMass, an M.S. from Ohio State University, and a B.S. from Gordon College. He is a certified high school teacher having taught 9th grade environmental science in Springfield, Massachusetts and an environmental educator having developed and run a number of summer camp programs.  Ben is a TerraCorps alumni (2012) having completed his year of national service as a Community Engagement Coordinator at Groundwork Lawrence.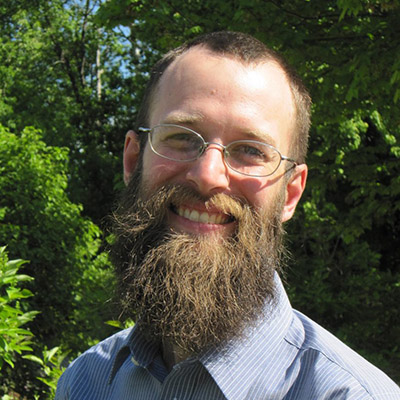 Dr. Jason Rhoades, Ph.D
Founding Board Director
Jason directs the International Service Program and serves on the faculty in the Departments of Environmental Studies and Management at Antioch University New England.  In his teaching, research, and work as a practitioner, Jason focuses on fostering grassroots engagement at the community level to create positive social and environmental outcomes.  Jason is a TerraCorps alumni (2010) having completed a year of national service as a Community Engagement Coordinator at Mount Grace Land Conservation Trust. Jason is also a Peace Corps alum having served two years in Armenia.   He earned his Ph.D in Environmental Studies from Antioch University New England in 2016 and his M.S. in Forestry from Michigan Technological University in 2008.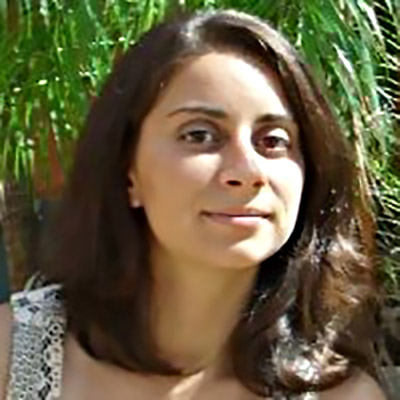 Brittany Laginhas
Founding Board Director
Brittany is pursuing her Ph.D in the Organismic and Evolutionary Biology Program at the University of Massachusetts – Amherst, where she focuses on geospatial analysis of invasive species distributions at the global scale. Prior to pursuing her doctorate, Brittany earned an M.A. in Biology and B.S. in Environmental Science from Clark University. Brittany is a field biologist with significant professional experience conducting vegetation and bathymetric surveys, designing restoration plans for aquatic and wetland systems, and assessing wildlife habitat for mitigation and permitting projects. A GIS expert, Brittany is currently a teaching assistant in the GIS lab at UMass-Amherst and volunteers at environmental non-profits helping them map and analyze environmental data.  Brittany is a TerraCorps Alumni (2015) having completed her year of service as a Land Stewardship Coordinator at Kestrel Land Trust.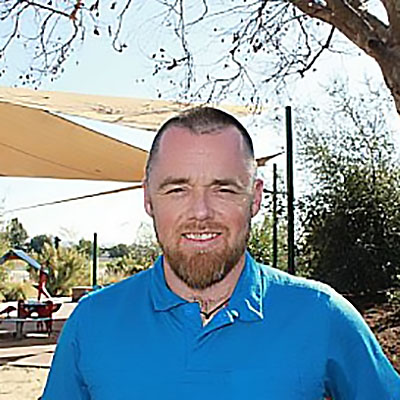 Reggie Hall
Founding Board Director
Reggie is the Director of the $50  million Conservation Loan Program at The Conservation Fund (TCF) and also serves as TCF's Conservation Acquisition Representative for MA, CT, and RI.  Throughout his distinguished career, Reggie has helped conserve nearly 300,000 acres across the U.S. and Canada. During his tenure as the Director of Land Protection at the Carolina Mountain Land Conservancy, Reggie helped initiate AmeriCorps Project Conserve in 2004 to boost land conservation capacity in western North Carolina.  He serves on the Land Trust Alliance's Conservation Defense Advisory Council and has received numerous awards for his work to protect America's special places including a U.S. Fish & Wildlife Service Region 5 Division of Realty Service Award, a U.S. Department of the Interior Partners in Conservation Award and a National Trust For Historic Preservation Award For Federal Partnerships in Historic Preservation.  Reggie grew up and was educated in New England attending Williams College and Vermont Law School where he received his JD and MSEL degrees.

TerraCorps Service Members
Irlanda Antunes
Community Engagement Coordinator
Groundwork Southcoast
Irlanda was born in Cape Verde and moved to the United States seeking a better life and education. This past summer she was part of Groundwork Southcoast's Green Team, completing the goals of beautification, community engagement, and leadership development. Irlanda feels that the skills and experiences she gained as a helper of the Green Team allowed her to understand how fulfilling it is to help your community. While working as a leader for the Green Team, Irlanda learned how to speak to big groups of people and how to share topics she enjoys learning and talking about. Irlanda is happy to be a part of Groundwork Southcoast and serve as their first TerraCorps Community Engagement Coordinator. In her free time, Irlanda loves to play soccer and run track, ( 100m and 200 meters) and is planning to start college in the fall.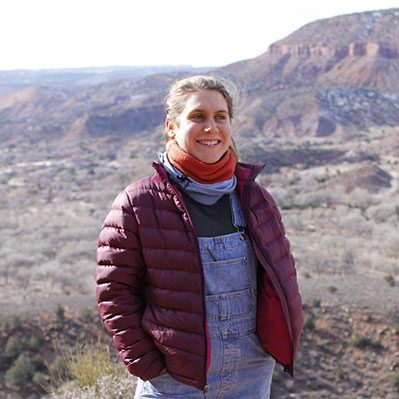 Ellena Baum
Land Stewardship Coordinator
Grow Food Northampton
Ellena is excited to join the TerraCorps team this coming year. She will be working as the Land Stewardship Coordinator for Grow Food Northampton. Since graduating from Smith College with a degree in Engineering and Environmental Science, Ellena has traveled near and far, mostly with just a tent and a bicycle, to be a part of cooperative land trusts, ecological building projects, and nature immersion programs in the Pioneer Valley and beyond. After teaching last year with a regenerative agriculture initiative in the Peruvian Amazon, eating all the mangoes she could get her hands on, and then leading middle-school outdoor education programs in the Berkshires this spring, she is happy to call the Pioneer Valley her home once again.
Thomas Blanchard
Land Stewardship Coordinator
Wildlands Trust
Tommy Blanchard recently graduated from Hamilton College with a degree in biology, and is currently the Land Stewardship Coordinator at Wildlands Trust in Plymouth, MA for the 2017-2018 TerraCorps program. Tommy grew up exploring and camping in his hometown of Duxbury, MA, and he has a deep affection for Northeastern nature and a desire to give back to communities like the one he was raised in. In addition to his interests in the great outdoors, Tommy enjoys acting, singing, performing stand-up comedy, and attempting to play the guitar. He is currently considering a career in education, and is excited to spend a year focusing on conservation initiatives and engaging with youth and the community!
Katie Carr
Community Engagement Coordinator
Hilltown Land Trust
Katie grew up in the majestic beauty of Seattle, where she gained a deep appreciation for wilderness and wildlife through exploration of waters, islands, mountains, forest and farmlands of the Pacific Northwest. After living in New York City and Missouri, she moved to Western Massachusetts and loves all that the area has to offer. Over the years, she has held many different jobs, ranging from knitting instructor at a local yarn shop to librarian in the rare books room  of a large, public university. She likes  to bake, hike, bike, craft, and cook and eat delicious food.  Her passion for the natural world will be to put to good use in her second year with TerraCorps at Hilltown Land Trust.
Alana Carveth
Land Steward Coordinator
Hilltown Land Trust
Hailing from Farmington, Connecticut, Alana received her B.S in Evolutionary Biology from Central Connecticut State University. Her academic career provided her with many opportunities to travel and study the natural world. She gained a dynamic research background in topics, ranging from the foraging behavior of Eastern Gray Squirrels, to the photochemical quenching capacity of calcareous algae. Alana moved to Maryland to complete an M.S in Environmental Biology, which focused on land use impacts on ecosystem integrity. She couldn't stay away from New England for long, however, and she relocated to Amherst, MA after she graduated last year. Alana looks forward to utilizing her skills, experience, and knowledge as Land Stewardship Coordinator. She hopes to have a positive impact on the natural beauty and ecological function of lands managed by the Hilltown Land trust.
Marilyn Castriotta
Community Engagement Coordinator
Kestrel Land Trust
Marilyn developed an affinity for nature growing up in the small central Mass town of Barre, where she gravitated to the woods and nearby Mass Audubon sanctuary. With a Master of Science in Applied Anatomy & Physiology, her professional path began in the medical field. Transferring her understanding of biological systems to the environmental field, she worked as the Organic Land Care Program Coordinator for Northeast Organic Farming Association, Park Interpreter and Regional Interpretive Coordinator for DCR, and Conference & Event Manager for Ceres. In 2014, Marilyn completed a Master of Science in Environmental Studies from Antioch University New England with a Conservation Biology concentration. She is a commissioner on Northampton's Public Shade Tree Commission, and training mentor for Climate Reality. Her mentors, Joanna Macy and Tom Wessels inspire her integration of inner and outer landscapes.
Josia Gertz DeChiara
Youth Education Coordinator
Groundwork Somerville
Josia DeChiara grew up in the forested hilltowns of western Massachusetts, where they could often be found high up in a tree or relaxing in a muddy stream. Years later, this passion for playing with and learning about plants and soil turned into a degree in ecology from Hampshire College. Josia has worked for many environmental education programs over the years, and hopes to inspire awe for the natural world in many children during their year as Youth Education Coordinator at Groundwork Somerville. When not outside with children, Josia can be found riding and fixing bicycles, exploring swimming spots, contra dancing, making kombucha, or reading about traditional ecological knowledge.
Samantha Dokus
Youth Education Coordinator
Growing Places
Sami is from Littleton, Massachusetts and recently graduated from Clark University with her Master's degree in Biology. While studying there she was captain of the basketball team and worked in the stickleback fish lab. She is excited to be serving as the Youth Education Coordinator at Growing Places in Leominster this year.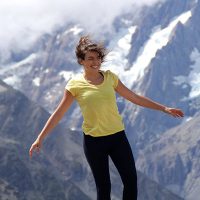 Paige Dolci
Land Stewardship Coordinator
Sudbury Valley Trustees
Paige is a Boston University graduate with a Bachelor's in Environmental Science and a minor in Environmental Analysis and Policy. Originally from Pennsylvania, Paige is passionate about protecting nature for the benefit of both animals and people, and encourages living sustainably on a plant-based diet. During a semester abroad in New Zealand, she conducted lab and fieldwork on mangroves and kauri forests. While back in Boston, her research experience focused on a coastal ecosystem of Cape Cod and its response to human-induced changes. Paige has previously interned at the Emerald Necklace Conservancy and Mass Audubon. She is very excited to be serving as the Sudbury Valley Trustees' Land Stewardship Coordinator, where she'll help to monitor conservation land and restore wildlife habitat!
Matthew Donovan
Community Engagement Coordinator
Sudbury Valley Trustees
Matt is a recent graduate of Georgetown University hailing from Boston, MA. He is excited to be working as a Community Engagement Coordinator at the Sudbury Valley Trustees. While Matt has little experience in conservation and related fields, he feels that engaging with nature can be personally cathartic, and he hopes to learn how to expand that experience to people for decades to come in Massachusetts. In college, Matt studied International Politics and undertook internships in the international arena, and thus, is also interested in conservation as a international issue.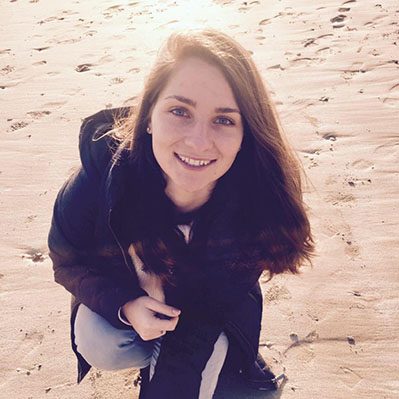 Camille Duquet
Regional Conservation Coordinator
TerraCorps
Camille was born and raised in France until twelve years old when her family relocated to Acton, MA, where she has been living ever since. She recently graduated from St Lawrence University with a major in environmental studies and sociology. She will be serving as the Regional Conservation Coordinator for TerraCorps. Throughout her undergraduate studies, Camille spent a semester in New Zealand and a semester in Trinidad and Tobago, while focusing her studies on the environmental impacts felt disproportionately due to one's socioeconomic background . She has interned at a non-profit organization called GardenShare fighting hunger through implementation of affordable distribution of fresh products from local farms and spent a summer alongside the conservation department in her local town, organizing conservation projects and learning about Massachusetts natural resources.
Jill Fusco
Land Stewardship Coordinator
Kestrel Land Trust
Jill grew up in western North Carolina and attended NC State University where she earned her B.S. in Zoology and a Graduate Certificate in Geospatial Information Systems. She worked at a non-profit wildlife center in North Carolina before joining TerraCorps in August 2017 as a Land Stewardship Coordinator at Kestrel Land Trust. In addition to hiking and camping, Jill loves spending time outdoors with her dog, Quest. She is excited to begin her position at Kestrel Land Trust so she can work with the local community to conserve and improve access to public land in the region.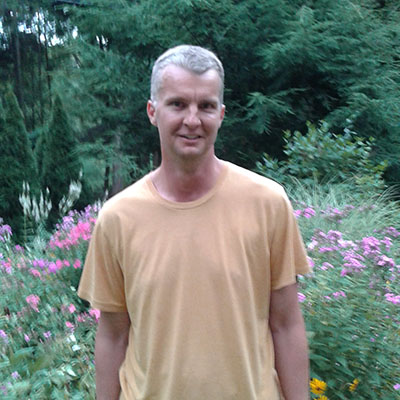 Lee Halasz
Regional Conservation Coordinator
Kestrel Land Trust
Lee is returning to Kestrel Land Trust for a second year as their Regional Conservation Coordinator. He grew up in Australia and moved to Pelham, MA five years ago. Lee has a decade of professional ecological experience in Australia, has a special interest in birds, and holds a Graduate Certificate in Ornithology. Lee has really enjoyed discovering a very different natural environment to what he was accustomed, and meeting the people and organizations that know and manage New England ecosystems. Last year represented a return to work for Lee, after a few years of largely raising kids and renovating his house. Lee is looking forward to continuing to apply his skills, knowledge, and experience to his new landscape, and furthering his understanding of how to survive (and thrive?) in a New England winter!
Fletcher Harrington
Land Stewardship & Community Engagement Coordinator
Mount Grace Land Conservation Trust
As a lifelong New England resident, Fletcher grew up exploring the local forests and coastlines, eventually finding the mountains and wilderness of the northern states. These experiences left him with a strong desire to conserve and protect natural spaces and introduce them to others. Having worked in the tech sector for a number of years, Fletcher recently completed his degree in environmental science. Fletcher will be returning for a second year of service at Mount Grace Land Conservation Trust.
Katie Irwin
Community Engagement Coordinator
Mill City Grows
Katie Irwin grew up in New Hampshire and has been living in Maine for the past four years. Most recently, she worked over the summer for Mano en Mano at the migrant summer school during the blueberry harvest in Milbridge, Maine. She has many passions including: community health, the slow food movement, reading books with friends, playing guitar and ukelele, and learning Spanish. She is very happy to join the team at Mill City Grows as a community engagement coordinator and hopes to continue their mission and forge relationships through community gardening.
Sajo Jefferson
Land Stewardship/ Regional Conservation Coordinator
Gardening the Community
Sajo is a Black queer farmer working to connect, grow, and build with their community and the land to shift the material conditions of our food systems and reimagine and remember ways to nourish each other. Sajo was born and raised in the Pioneer Valley and after attending school and growing organic veggies and fruits on farms in northern California, they feel blessed to be returning to a familiar landscape where they can share in the transformative work that is happening. Sajo will be serving as the Land Stewardship/Regional Conservation Coordinator at Gardening the Community in Springfield, MA and is thrilled to have the opportunity to support this project.
Logan Johnson
Land Stewardship Coordinator
Buzzards Bay Coalition
Logan is from Calais, Maine, a rural town in the northeastern part of the state. He grew up in the forests and lakes that surrounded him and credits his passion for conservation to the natural beauty of the area and the teachers that motivated him. He graduated from the University of Maine in the spring of 2017 with a BS in biology and minor in anthropology. He spent two summers as an environmental co-op with Woodland Pulp LLC in Baileyville, Maine and two summers as a conservation intern with Downeast Lakes Land Trust in Grand Lake Stream, Maine. His passions are forestry, botany, and baseball. Logan will be serving with TerraCorps as the Land Stewardship Coordinator with Buzzards Bay Coalition.
Joe Kapusansky
Land Stewardship Coordinator
Mill City Grows
Joe is a Mississippi native, now hardening through the Mass experience for over a decade now. His love for movement, food and community rooted him to Lowell where he seasoned his skills in the food industry and obtained a license in massage therapy. Joe started volunteering with Mill City Grows in 2013 and is ecstatic to join the team in a more immersive role. He hopes to one day run a farm-to-table operation near his family in Batangas, Philippines devoted to sustainable agriculture and living. In his spare time, Joe likes stretching on a yoga mat, cooking, and looking at pictures of bonsai trees.
Lara Kazo
Youth Education Coordinator
Mount Grace Land Conservation Trust
Lara graduated with a degree in Wildlife Conservation and Biology from the University of Rhode Island. Since graduation, she has worked at several different locations including the Virginia Zoo and Wildbase, a wildlife rehabilitation center in New Zealand. Lara has a great deal of experience working and teaching kids and adults about wildlife and the importance of conservation, and is ready to serve. Lara is thrilled to be able to contribute to conservation efforts in Northern Mass as the Mount Grace Youth Education Coordinator and is hoping to be able to make a lasting difference! Lara (completing one of her dreams) is planning to attend graduate school at George Mason University in the fall where she will be studying Environmental Policy and Management.
Katharina Kowalski
Regional Conservation Coordinator
Mount Grace Land Conservation Trust
Kat is an avid lover of music, animals and vegetables. A recent graduate of Environmental Geography from UMass Amherst, Kat has spent her summer managing an educational herb garden and tending to a small garden plot at the UMass community garden. Over the course of her education she has seen the connections between food systems and environmental and public health. After a trip to Hawaii for a work retreat learning about regenerative agriculture, Kat has engaged these intersections through course work and activism on campus and in the community including volunteering at the Holyoke Food Justice Conference. This has lead her to the position of Regional Conservation Coordinator at the Mount Grace Land Conservation Trust, working on farmland conservation and local food access.
Michelle Krauser
Land Stewardship Coordinator
Buzzards Bay Coalition & Wareham Land Trust
Michelle is 27 years old and originally from Detroit, Michigan. She graduated from Oakland University with a degree in integrated biology and chemistry. Prior to graduation, Michelle worked as an emergency medical technician. She spent the summer of 2017 working as a shorebird technician at Elizabeth Morton National Wildlife Refuge on Long Island, and will be fulfilling the Land Stewardship Coordinator position at Buzzards Bay Coalition and Wareham Land Trust.
Elizabeth Malloy
Community Engagement Coordinator
Buzzards Bay Coalition & Wareham Land Trust
Lizz is from Wareham Massachusetts. She recently graduated from the University of Rhode Island with a degree in journalism and double minored in wildlife conservation biology and sociology. Before joining TerraCorps, Lizz participated on two service trips to the Dominican Republic for clean water and sanitation as well as a service trip in response to the Flint, MI water crisis. This past summer she interned at PRI's Living on Earth, an environmental news program. As far back as Lizz can remember, she has been deeply passionate about conservation. Growing up, nothing excited her more than learning new things about the environment and sharing that knowledge with others in hopes of passing on her passion for nature. This upcoming year, Lizz will be the Community Engagement Coordinator for the Buzzards Bay Coalition and Wareham Land Trust, and she cannot wait to see what fantastic things this year will bring!
Leilani Mroczkowski
Community Engagement Coordinator
GreenRoots
Hailing from the Midwest, Leilani has been living and growing in Massachusetts since 2011. They have been growing food, designing and installing landscapes, and teaching folx of all ages how to grow through an environmental and racial justice lens. Leilani is passionate about community building and organizing. When their hands are not in the soil, Leilani can be found bopping around Boston on their trusty two-wheeled, non-motorized steed named, "Big Red" experiencing all that life has to offer. They are very excited to be joining the GreenRoots team (Chelsea, MA) as their Community Engagement Coordinator.
Kimlynn Nguyen
Land Stewardship Coordinator
Mount Grace Land Conservation Trust
Kimlynn graduated from the University of Florida with a degree in wildlife ecology and conservation. As a biological intern at St. Marks National Wildlife Refuge and its sister refuge, St. Vincent NWR, she aided in various monitoring programs focusing on threatened and endangered species. This experience taught her the importance of conserving the land for the benefit of wildlife and people. Kimynn has also served as a park ranger conducting environmental education at Merritt Island NWR where she taught youths to embrace the joy and understand the importance of conservation. She is excited to join TerraCorps as a Land Stewardship Coordinator at Mount Grace Land Conservation Trust.
Amy Pettigrew
Youth Education Coordinator
Buzzards Bay Coalition & Wareham Land Trust
Amy was born and raised in Wareham, MA. She attended UMASS Amherst and graduated in 2014 with a BS in Natural Resource Conservation.  During undergrad, Amy worked two summers as a Park Ranger with the USACE. Since graduating, she has continued working as a seasonal Park Ranger for the USACE, as well as most recently with the NPS. Amy is  passionate about teaching children conservation topics outside of a formal classroom setting. She strongly believes that if you can connect people in a hands-on fashion to the environment, especially while they're young, they will be more conscientious about the environment in their daily lives.  Amy is super excited to be the Youth Education Coordinator for the Buzzards Bay Coalition & Wareham Land Trust and have the opportunity to give back to her local community.
Jennifer Reilly
Community Engagement & Youth Education Coordinator
North County Land Trust
Jenn has spent almost her whole life in Westborough, MA and recently graduated from Allegheny College with a B.S. in Environmental Science. Her general love of the outdoors has grown into a passion for environmental education and an especial interest in wildlife. She has pursued these passions through several internships where she has been both a naturalist and a researcher, and she hopes to explore them further with her upcoming term as the Youth Education/Community Engagement Coordinator with the North County Land Trust. In her free time Jenn loves taking her two Labradors for walks and tirelessly convincing her friends not to kill bugs. Jenn is excited for the upcoming year of service through AmeriCorps and the opportunity to experience all that the NCLT does for the community!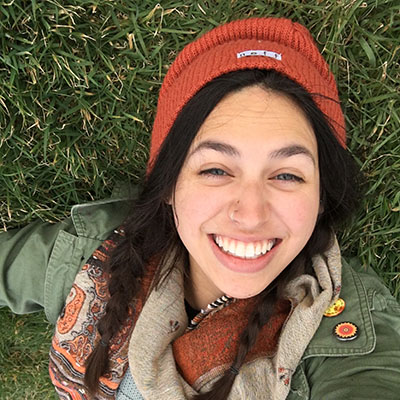 Mackenzie Sains
Community Engagement Coordinator
Backyard Growers
Mackenzie grew up in Southern California where she spent her days at the beach, camping, and in the sun. She loves our natural world and is consistently in admiration at the way the earth can heal us as individuals and as a community. Mackenzie will be serving with Backyard Growers in Gloucester and is looking forward to applying her passions for restoration of the body, the earth, and our relationships with others.
Sophie Schouboe
Community Engagement Coordinator
Just Roots
Sophie Schouboe, Community Engagement Coordinator at Just Roots, is serving in her first year as a TerraCorps member. Sophie grew up in the San Francisco Bay Area and graduated from Whitman College in 2015 with a degree in Psychology. For the last two years she has been working as a research coordinator in a psychology lab at Stanford University. Sophie believes that land should be accessible to everyone, and that building connections to the outdoors is important for mental, physical and environmental health. In her free time Sophie loves to hike, cook and go on new adventures with her friends.
Temperance Staples
Regional Conservation Coordinator
Sudbury Valley Trustees
Tempe is eager to serve as the Regional Conservation Coordinator for Sudbury Valley Trustees (SVT) this year! Having grown up surrounded by conserved forest in Littleton, MA, she is grateful for the opportunity to help her area protect precious lands in the interest of improving public health outcomes (and enjoyment!). Tempe is a proud alum of Hofstra University, where she earned her bachelor's degree in Geography & Global Studies (minors in Community Health and Sustainability Studies). Her proudest accomplishments of the past four years include presenting her senior thesis map at the American Association of Geographers Annual Conference; getting hugged by Bernie Sanders; helping legislative staffers pass the 2016-2017 MA Economic Development Bill; and volunteering as a Health Leads Advocate for families at Nassau University Medical Center.
Molly Travers
Regional Conservation Coordinator
Southeastern MA Pine Barrens Alliance
Molly is a recent graduate from UMass Amherst with a degree in Environmental Science. She grew up on Cape Cod, and her hobbies include running, biking, and being outdoors. Molly is looking forward to serving as the Regional Conservation Coordinator with the Southeastern MA Pine Barrens Alliance in Plymouth this year!
Sarah Visnick
Youth Education Coordinator
Backyard Growers
Sarah Visnick was born and raised in Rockport, Massachusetts and will be serving at Backyard Growers in Gloucester, which is just one town over! Sarah will be serving as the Youth Education Coordinator. Sarah graduated from UMass Amherst this spring with a B.S. in Sustainable Food and Farming and a minor in Education. While she was in school she worked at the Hartsbrook Waldorf School in Hadley as their Land Stewardship Assistant. She worked with children of all ages and taught them how to care for animals, harvest, plant, and all things land stewardship. Sarah also has three years of farm experience between the North Shore and the Pioneer Valley areas.
Elizabeth Wilkinson
Youth Education Coordinator
Healthy Chelsea
Libby Wilkinson is from East Greenwich, Rhode Island. She graduated from Eckerd College in St. Petersburg, Florida with a degree in Environmental Studies and Political Science. Last year, Libby worked at a children's museum in St. Pete where she led field trips, taught lessons, and performed fun and exciting science shows. Libby loves hiking, camping, cooking and baking, boating, and is scuba certified. She has always had a love of nature and spent her childhood at outdoor summer camps and zoo schools. Last year in St Pete, Libby volunteered for a school garden non-profit organization, and participated in city wide health festivals and school fairs which prepared her for her position as the Youth Education Coordinator at Healthy Chelsea. Here, she will be teaching garden lessons at a number of public schools and continuing to try to make Chelsea a healthier and greener neighborhood for all.