Our Team
Our Team
The TerraCorps team consists of:
Click the links above or scroll on to meet the team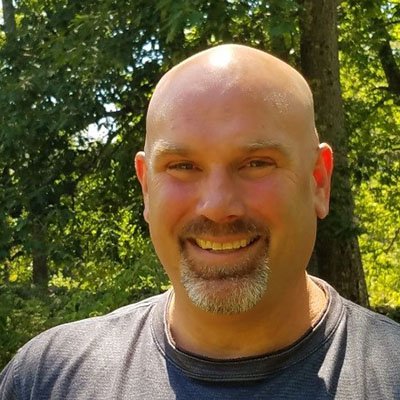 David Graham Wolf
President and CEO
As President /CEO, David lead the spin-off of TerraCorps beginning in 2017 and continues charting the course for its expansion beyond Massachusetts.  For more than a decade, David provided leadership for Mount Grace Land Conservation Trust, first as Conservation Director, then Deputy Director, where he designed the original TerraCorps program model and nurtured its growth from a pilot project with four Members to its current scale.
David is an unshakable advocate for authentic engagement of diverse peoples in the mission-driven work of land conservation. Having grown up in an under-resourced urban community in Worcester Massachusetts, David has valuable perspective for engaging populations struggling with socioeconomic and environmental challenges that effect health and quality of life. Through his career in land conservation, David has learned that people from all walks of life have different personal and cultural connections to the land and that it can be mutually productive to explore these connections together. Having once measured success in terms of acres conserved, he now sees victory in each invitation he receives to collaborate with organizations, people, and communities that are seemingly disconnected from or marginalized by the traditional land conservation mission.
David is a conservation biologist, educator, and entrepreneur with an M.S. from Antioch University New England, M.Ed. from UMass-Boston, and B.S. from Johnson and Wales University. Prior to his tenure with Mount Grace, he helped land trusts and municipal commissions prioritize conservation land acquisitions as managing partner of a small consulting practice, and also served at Franklin Pierce University as an adjunct professor of natural sciences.  dgwolf(at)terracorps.org
Maria Infante
Chief People and Culture Officer
Maria joined TerraCorps as Chief People and Culture Officer in October 2018.  As a key member of the leadership team, Maria cultivates an intentially inclusive organizational culture by designing and implementing innovative systems for Board, staff, and AmeriCorps member recruitment, learning experience design, and organizational behavior.  Maria comes to TerraCorps after working for Project Bread- The Walk for Hunger for more than a decade, most recently as Director of Community Outreach focusing on inter-agency collaboration, community engagement, and education and training. Prior to joining Project Bread, Maria worked as a state certified legal interpreter for Massachusetts's District Court Department, Criminal Division.
Maria is a longtime volunteer facilitator with Community Inroads in Lawrence, MA, and also serves on its Board of Directors and Cultural Inclusion Steering Committee. Maria's past Board service also includes time with the House of Hope in Lowell, MA, and STRIDE, a Boston-based training and support program for college students. Maria graduated magna cum laude from Wheaton College in Massachusetts, has a graduate certificate in nonprofit management and leadership from the Institute of Nonprofit Management and Leadership at Boston University, and has earned an M.S.A. in international development through Andrews University.  In her professional and personal life Maria is guided by a strong commitment to servant leadership and intellectual curiosity, values that also support her love of dictionaries, art museums, and political cartoons. minfante(at)terracorps.org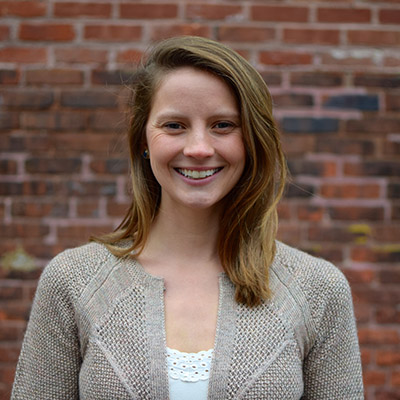 Hanna Mogensen
Chief Program Officer
As Chief Program Officer, Hanna oversees all aspects of TerraCorps program development and delivery at a multi-state scale to maximize the experience of TerraCorps members and our service site partners.  Hanna joined TerraCorps in Feburary 2017 when the program was still administered by Mount Grace Land Conservation Trust and her visionary and engaged leadership style are deeply connected to TerraCorps' post spin-off success.
Prior to joining TerraCorps, Hanna spent two years working on a large-scale coastal restoration project along the North Shore of Massachusetts where she started as an SCA-AmeriCorps member. She also worked as a research technician on Mount Desert Island with the MDI Biological Laboratory and taught environmental education with Maine Audubon, Catalina Island Conservancy, and The Advent School. Hanna holds a Bachelor's degree from Smith College in biology and environmental science & policy. She originally hails from Maine, but now calls Somerville home and is enjoying a taste of city life. hmogensen(at)terracorps.org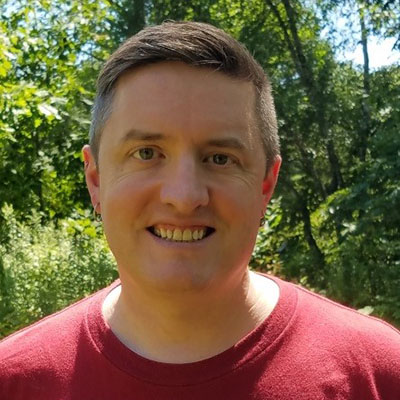 Sean Pollock
Chief Innovation Officer
As TerraCorps' Chief Innovation Officer, Sean oversees the systemization of TerraCorps' financial, data, and technology operations. Sean has provided key leadership for TerraCorps since 2010 when he helped design the program model while serving as Director of Finance and Operations at Mount Grace Land Conservation Trust. Sean became TerraCorps's Massachusetts Program Director in 2013 and successfuly grew the program from 20-36 members as a direct result of his success engaging new organizations and cultivating partnerships. Sean joined Mount Grace in 2006 and also served as its Director of Community Engagement.
In Sean's early career, he worked as the Operations and Technology Coordinator at the Environmental Leadership Program and as a Naturalist Teacher at San Joaquin Outdoor Education where he led young people from diverse backgrounds through an outdoor residential program of science-based discovery.  Sean is an AmeriCorps alumni having completed two years of national service with the Student Conservation Association in New Hampshire, and the California Conservation Corps.  He has a Bachelor's degree in psychology from Skidmore College. spollock(at)terracorps.org
Mackenzie Sains
Massachusetts Program Co-Director
Mackenzie joined the TerraCorps team in August 2018.  As the Massachusetts Program Co-Director, Mackenzie focuses on building and cultivating strong partnerships, as well as supporting TerraCorps members' service experience and professional development. She helps orient, train, support, and supervise TerraCorps Members and Service Site partners as well as offering general day-to-day program support.
Mackenzie is a TerraCorps alumni (2017), having completed her service year as a Community Engagement Coordinator at Backyard Growers in Gloucester, MA.  In Mackenzie's early career, she farmed with The Food Project and worked as a Communications Manager supporting families with dignifying older adult services. Mackenzie holds a Bachelor's degree in Communication Arts and brings experience in interpersonal communications, community development, urban agriculture, and sustainable farming. Originally from sunny Southern California, Mackenzie now calls the North Shore beaches home.  msains(at)terracorps.org
TerraCorps Board of Directors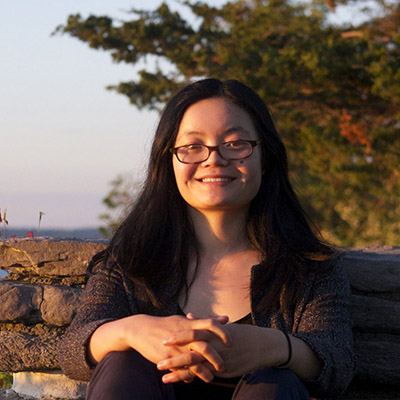 Lianna Lee
Founding Board Director (Chair)
Lianna was elected by her peers to serve as Chair of the TerraCorps Board of Directors at the June 2019 annual meeting. Lianna is a TerraCorps alumni (2012), founding Board Director, and also serves on TerraCorps' Diversity and Inclusion Committee. Lianna completed her TerraCorps service year at Wildlands Trust in Southeastern MA as a Community Engagement Coordinator in 2012.  After TerraCorps, she served as a Peace Corps volunteer in the rain forests of Cameroon and worked at both the Ammonoosuc and Tug Hill Tomorrow land trusts leading community programs. Today Lianna is the Communications Specialist at the Northern Forest Center in Concord, NH. As a Millennial and person of color, Lianna is interested in cultivating a more inclusive next generation of leaders for the land trust movement. She presented a workshop to a national audience called Developing the Millennial Leaders that Land Trusts Need at LTA Rally 2018, and in 2019 she is currently a New England Regional Fellow in the Environmental Leadership Program.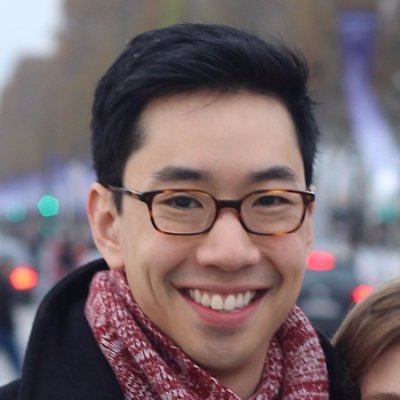 Thai Ha-Ngoc
Founding Board Director (Treasurer)
Thai is a founding Director of TerraCorps and was elected by his peers to serve a second term as Treasurer of the TerraCorps Board of Directors at the June 2019 annual meeting. He is a Senior Finance Director, Global Supply Chain and Logistics for Target and formerly the Director of Finance and Operations at Daily Table, an innovative not-for-profit grocery store focused on increasing community health in Dorchester, Massachusetts.  Prior to his joining Daily Table, Thai worked for five years at the Henry P. Kendall Foundation as a Grant Program Associate supporting projects aimed at creating a resilient and healthy food system in New England. Thai is a TerraCorps alumni (2010) having completed his service year as a Land Stewardship Coordinator at Sudbury Valley Trustees. Thai holds an MBA from University of Michigan, a Bachelor's degree from Bowdoin College in Environmental Studies and Economics, and is Steering Committee Co-chair of the Saffron Circle, a giving circle funding social change in the Greater Boston Asian community.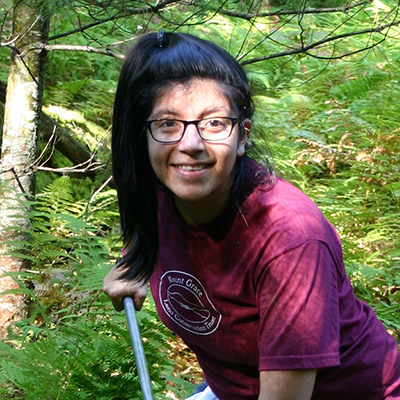 Marcela Maldonado
Founding Board Director (Secretary)
Marcela is a founding Director, serves on TerraCorps' Diversity and Inclusion Committee, and is serving her second term as Secretary of the Board of Directors. Marcela is the Preserve Coordinator at the New York Chapter of The Nature Conservancy where she stewards a portfolio of properties in Mount Kisco, New York. Prior to working at TNC, Marcela was the Stewardship Program Manager at Mount Grace Land Conservation Trust, and worked for the Golden Gate National Park Conservancy on habitat restoration and volunteer management, and also lead Spanish language natural history interpretative programs. Marcela has supervised and mentored a handful of TerraCorps members, and led workshops on cultural competency and active inclusion at the annual TerraCorps residential orientation at Harvard Forest. She is a graduate of Mount Holyoke College with a Bachelor's degree in Biology, serves on the Appalachian Trail Conservancy's Next Generation Advisory Council, and is a New England Regional Fellow in the Environmental Leadership Program.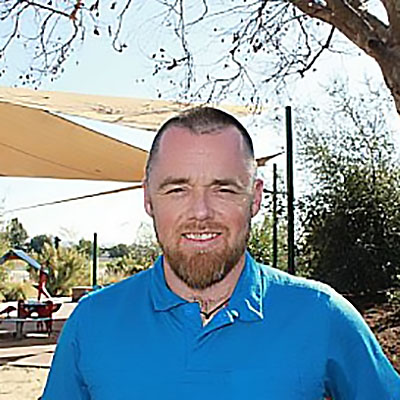 Reggie Hall
Founding Board Director
Reggie is a founding Director of TerraCorps and was elected by his peers to serve as At-Large member of the TerraCorps Executive Committee in January 2019.  Reggie is the Director of the $50  million Conservation Loan Program at The Conservation Fund (TCF) and also serves as TCF's Conservation Acquisition Representative for MA, CT, and RI.  Throughout his distinguished career, Reggie has helped conserve nearly 300,000 acres across the U.S. and Canada. During his tenure as the Director of Land Protection at the Carolina Mountain Land Conservancy, Reggie helped initiate AmeriCorps Project Conserve in 2004 to boost land conservation capacity in western North Carolina.  He serves on the Land Trust Alliance's Conservation Defense Advisory Council and has received numerous awards for his work to protect America's special places including a U.S. Fish & Wildlife Service Region 5 Division of Realty Service Award, a U.S. Department of the Interior Partners in Conservation Award and a National Trust For Historic Preservation Award For Federal Partnerships in Historic Preservation.  Reggie grew up and was educated in New England attending Williams College and Vermont Law School where he received his JD and MSEL degrees.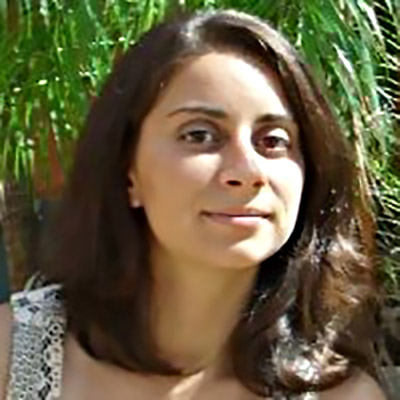 Brittany Laginhas
Founding Board Director
Brittany is a founding Director of TerraCorps and serves as the Co-Chair of TerraCorps' Alumni Advisory Committe. Brittany is pursuing her Ph.D in the Organismic and Evolutionary Biology Program at the University of Massachusetts – Amherst, where she focuses on geospatial analysis of invasive species distributions at the global scale. Prior to pursuing her doctorate, Brittany earned an M.A. in Biology and B.S. in Environmental Science from Clark University. Brittany is a field biologist with significant professional experience conducting vegetation and bathymetric surveys, designing restoration plans for aquatic and wetland systems, and assessing wildlife habitat for mitigation and permitting projects. A GIS expert, Brittany is currently a teaching assistant in the GIS lab at UMass-Amherst and volunteers at environmental non-profits helping them map and analyze environmental data.  Brittany is a TerraCorps Alumni (2015) having completed her year of service as a Land Stewardship Coordinator at Kestrel Land Trust.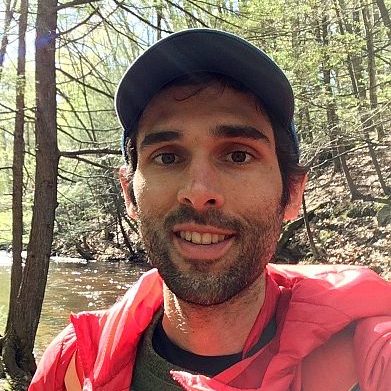 Ben Padilla
Founding Board Director
Ben is a founding Director of TerraCorps and serves as the Co-Chair of TerraCorps' Diversity and Inclusion Committee. He is currently pursuing a Ph.D in the Department of Environmental Conservation at the University of Massachusetts – Amherst, where he studies the ecology of urban ecosystems, and works to bridge the gap between scientists and the public by engaging people in the exploration of the natural world in their own communities.   Prior to pursuing his doctorate, Ben earned an M.Ed. from UMass, an M.S. from Ohio State University, and a B.S. from Gordon College. He is a certified high school teacher having taught 9th grade environmental science in Springfield, Massachusetts and an environmental educator having developed and run a number of summer camp programs.  Ben is a TerraCorps alumni (2012) having completed his year of national service as a Community Engagement Coordinator at Groundwork Lawrence.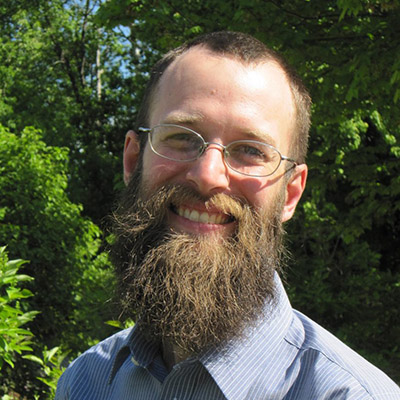 Dr. Jason Rhoades, Ph.D
Founding Board Director
Jason is a founding Director of TerraCorps and serves as the Co-Chair of TerraCorps' Partner Steering Committee.  Jason directs the International Service Program and serves on the faculty in the Departments of Environmental Studies and Management at Antioch University New England.  In his teaching, research, and work as a practitioner, Jason focuses on fostering grassroots engagement at the community level to create positive social and environmental outcomes.  Jason is a TerraCorps alumni (2010) having completed a year of national service as a Community Engagement Coordinator at Mount Grace Land Conservation Trust. Jason is also a Peace Corps alum having served two years in Armenia.  He earned his Ph.D in Environmental Studies from Antioch University New England in 2016 and his M.S. in Forestry from Michigan Technological University in 2008.

TerraCorps Service Members
Jasmine Alberti
Community Engagement Coordinator
Groundwork Lawrence
Jasmine (Mitchy) is from Lawrence MA, born and raised. She went to Essex Agricultural and Tech High School, and was in the 100th class of graduates! Mitchy majored in Natural Resources, where she took a year in landscaping, completed courses in floriculture and arboriculture, and helped with annual community clean-ups. Mitchy is serving as a Community Coordinator with Groundwork Lawrence. She is excited to be able to continue supporting the organization, having worked at Groundwork Lawrence this past summer as a Green Team Leader, and again this fall as a Tree planter/ Urban Forestry Coordinator. Mitchy enjoys nature, tree and animal I.D, skateboarding, art, music and food.
Sara Amish
Regional Collaboration Coordinator
Sudbury Valley Trustees
Sara grew up in the Bitterroot Valley in Montana, flanked by two ranges of the Rocky Mountains. She grew up wandering in the woods in the summer and skiing in the winter. She received her bachelors degree from Montana State University in conservation biology and ecology in December. Over the last couple years, she had done everything from guiding to research to canvassing. Throughout it all, she had enjoyed a deepening appreciation for the diversity of the natural world. She is thrilled to be working with the Sudbury Valley Trustees this year and to learn more about Massachusetts. She enjoys backpacking, climbing, and doing pretty much anything outside. Her favorite fun fact is that the scientific name for bison is bison bison.
Robin Austin
Community Engagement & Land Stewardship Coordinator
North County Land Trust
Robin grew up in Durango, CO and Gilford, NH. She recently graduated with a degree in Geosciences from Smith College. Previously, she served as an AmeriCorps member with the San Juan Forest Service in their Abandoned Mine Lands division. Robin will be serving with North County Land Trust as a Community Engagement and Land Stewardship Coordinator. She looks forward to getting to know the community and land of North Central Massachusetts. In her free time, you can find her hiking, reading, listening to podcasts, or starting a new craft project.
Mead Binhammer
Land Stewardship Coordinator
Buzzards Bay Coalition, Wareham Land Trust
Mead Binhammer was born and raised in the green mountains of Vermont, where he developed a love for the environment and a passion for conservation. He is a 2017 graduate of Union College in Schenectady, NY with a Bachelor's of Science in Environmental Science and a minor in Spanish. Mead has spent the past 18 months working as a sea turtle biologist, both in the United States and abroad. An avid hiker, skier, runner and birder, Mead enjoys spending his free time reading, listening to music and getting outside. He is keen to return to employment in the field of land conservation, and will be serving as the Land Stewardship Coordinator with Buzzards Bay Coalition and Wareham Land Trust.
Emily Boardman
Youth Education Coordinator
Buzzards Bay Coalition
Emily grew up in southern Rhode Island, were she discovered her passion for the sea early on. Therefore, when Emily chose to pursue a Bachelor's degree, she had no doubt it would be in the marine sciences. She graduated from the University of Maine in 2016 and decided to continue her education at the University of Stirling in Scotland. There, she pursued her masters in sustainable aquaculture, while exploring what Scotland, Europe, and oddly enough, Africa, had to offer. Most recently, Emily has worked as an education and outreach intern for the Cape Cod Commercial Fishermen's Alliance. There, she enjoyed educating people of all ages about local fisheries, and the importance of supporting local business. Emily is excited to continue educating the public about their local environment as a Youth Education Coordinator with Buzzards Bay Coalition. When Emily isn't working, she can be found open water swimming, exploring trails, and traveling.
Julie Burkhard
Youth Education Coordinator
South Eastern MA Pine Barrens Alliance
Julie is a Massachusetts transplant, originally from California, and has been working with kids since she was old enough to babysit.  She did her first year of AmeriCorps at Providence Children's Museum in RI, where she supported volunteers and helped to lead public programs.  After a few years in Human Resources, she's ready to jump back into AmeriCorps and the non-profit world.  She is passionate about informal education and making learning hands-on and fun, and in her spare time she loves hiking with her 2 rescue dogs, gardening and crafting.  She is looking forward to doing environmental education with South Eastern MA Pine Barrens Alliance and helping kids and families access and enjoy nature.
Jess Cusworth
Land Stewardship Coordinator
East Quabbin Land Trust
Jess grew up in a small town in New Jersey. She graduated from Clark University with a Master's degree in Environmental Science and Policy. She combined her love for animals and the environment by focusing on wildlife policy in her academic studies. Though she has worked a wide variety of jobs, her volunteer work at a wildlife sanctuary in Costa Rica and at a farm animal sanctuary in Holden, MA were her most valuable work experiences. In addition to exploring the beautiful northeast, she also enjoys photography and cooking. She is thrilled to begin her Land Stewardship Coordinator position with the East Quabbin Land Trust so she can help to restore wildlife habitat and monitor conservation land.
Zoe Davis
Land Stewardship Coordinator
Mystic River Watershed Association
Zoe is excited to be serving as the Land Stewardship Coordinator at the Mystic River Watershed Association in Arlington this year!  She was born in Rhode Island and raised in Berkshire County, Massachusetts.  Recently, Zoe graduated from Gordon College with a Bachelor of Science in biology, concentrating in environmental science.  This past summer, Zoe worked with the Nicholas School of the Environment at Duke University, conducting an ongoing tree biodiversity and climate change study.  When she is not hugging trees, she enjoys baking and playing her guitar Sonni.
James Eager
Regional Collaboration Coordinator
Berkshire Natural Resource Council
James is a Colombian-born and Connecticut-raised advocate for environmental justice, equitable urban planning, and accessible community greenspaces. A recent graduate from Hofstra University — where he majored in Geography, Sustainability, and Global Studies — James is enthusiastic about serving as a regional collaboration coordinator with the Berkshire Natural Resources Council. Previous work with the City of New Haven's Office of Sustainability, Yale University's Political Violence FieldLab, and the American Geographical Society has developed and engaged James' passion for environmental issues reproduced on both global and local scales. When he's not working, James can be found writing and recording music, taking pictures, or watching soccer.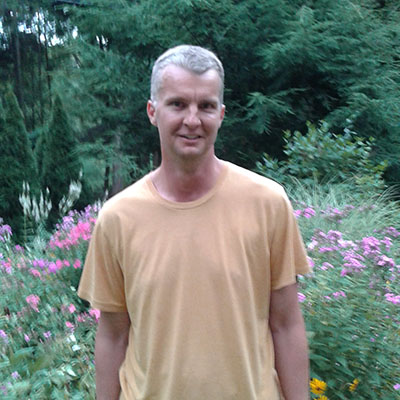 Lee Halasz
Regional Conservation Coordinator
Kestrel Land Trust
Lee is returning to Kestrel Land Trust for a second year as their Regional Conservation Coordinator. He grew up in Australia and moved to Pelham, MA five years ago. Lee has a decade of professional ecological experience in Australia, has a special interest in birds, and holds a Graduate Certificate in Ornithology. Lee has really enjoyed discovering a very different natural environment to what he was accustomed, and meeting the people and organizations that know and manage New England ecosystems. Last year represented a return to work for Lee, after a few years of largely raising kids and renovating his house. Lee is looking forward to continuing to apply his skills, knowledge, and experience to his new landscape, and furthering his understanding of how to survive (and thrive?) in a New England winter!
Kent Harlow
Land Stewardship Coordinator
Buzzards Bay Coalition
Kent graduated from the University of New Hampshire in 2013, and is proud to have worked in a variety of places with so many excellent people since. His interest in conservation stems from trips with his family in upstate New York, and has taken him from studying turtles in Virginia to outdoor education in California. Kent is very excited to bring his love of new opportunity to Terra Corps, and is looking forward to being by the sea again having spent a few years working in Maine. Kent hopes to continue learning, discovering new snacks, and sharing great experiences with others throughout the Terra Corps term.
Haley Hewitt
Youth Education Coordinator
East Quabbin Land Trust
Haley is thrilled to be the Youth Education Coordinator at the East Quabbin Land Trust for TerraCorps 2018-2019. Haley grew up tromping around the forests of Western MA and Southwest NH, climbing trees, scrambling up mountains, overturning logs, and observing the wildlife. These days see her learning about plants and ecosystem relationships, and sharing her passion for the outdoors with kids. Haley also plays the harp, gets excited about cute birdhouses, tide pools, folklore, crossword puzzles, and octopuses, and delights in going for long aimless wanders.
Sam Kefferstan
Land Stewardship Coordinator
MA Audubon- Lincoln
Sam was born and raised in Andover, Massachusetts. He was introduced to the natural world by exploring the forested wetlands behind his home and caring for his family's livestock. It wasn't until he enrolled in a National Outdoor Leadership School (NOLS) Semester in Rockies that he knew he would dedicate his life to environmental advocacy. Following his NOLS experience he graduated from the University of Massachusetts Amherst this past May with two degrees: a B.S. in Natural Resources Conservation that focused on fisheries and a B.A. in Sociology. Previously he served with AmeriCorps as a Wilderness Ranger Intern in Sequoia National Forest. Sam will be serving with Mass Audubon as a Land Stewardship Coordinator facilitating citizen science initiatives and other opportunities for local communities to connect with their protected lands. Sam is an avid backpacker and fisherman who is always looking for ways to get himself and others outside!
Katharina Kowalski
Regional Conservation Coordinator
Mount Grace Land Conservation Trust
Kat is an avid lover of music, animals and vegetables. A recent graduate of Environmental Geography from UMass Amherst, Kat has spent her summer managing an educational herb garden and tending to a small garden plot at the UMass community garden. Over the course of her education she has seen the connections between food systems and environmental and public health. After a trip to Hawaii for a work retreat learning about regenerative agriculture, Kat has engaged these intersections through course work and activism on campus and in the community including volunteering at the Holyoke Food Justice Conference. This has lead her to the position of Regional Conservation Coordinator at the Mount Grace Land Conservation Trust, working on farmland conservation and local food access.
Hayley Leonard
Community Engagement Coordinator
Wildlands Land Trust
Hayley is from Braintree, MA and is a recent graduate from the University of Maine where she earned her B.S in Ecology and Environmental Sciences with a minor in Renewable Energy Economics and Policy. She is especially interested in natural resource management and the human dimensions of climate change. Hayley spent her previous summer as an intern with the Earthwatch Institute, while her previous two summers were spent as a nature counselor at an overnight camp on Cape Cod. In her free time she enjoys hiking, reading, and playing with her cat, Simon. Hayley is excited to serve as the Community Engagement Coordinator at Wildlands Trust.
Matt MacDonald
Community Engagement Coordinator
TerraCorps
Mathew will be serving as the new Community Engagement Coordinator in Lowell, MA for TerraCorps, during the organization's 2018-2019 program year. He found his passion for nature and the outdoors adventuring in Blue Hills Reservation, a few miles from his home town of Stoughton, Massachusetts. After graduating from UMass Lowell in 2017, having obtained a Master's degree in Biology, Mathew established Lowell as his second home. He continued to pursue his passion for nature in the mill city, teaching Lowellians how to kayak on the Merrimack river and adventuring in local state forests and conservation lands. He is ready to continue connecting others with the natural world around them and thrilled to foster TerraCorps' connection with their new community.
Michael McGrath
Regional Collaboration Coordinator
Mount Grace Land Conservation Trust
Michael McGrath's journey has been a serendipitous one. Having already lived in eight states he has been fortunate enough to encounter a diversity of cultures and bio-regions. Michael recently graduated from Xavier University where he majored in Political Science and held minors in Environmental Studies, International Studies, Theology, and Peace and Justice Studies. As a systems thinker he is passionate about transferring the abstract ideas of researchers and academics alike to practical local community projects on the ground. When away from the office you can catch Michael chilling with his friends, experimenting in the kitchen, exploring some place new, or learning something random about life. Michael is looking forward to serving with Mount Grace where he will be calling Massachusetts his ninth state and will once again be able to connect with his New England roots from childhood.
Casey Merkle
Youth Education and Community Engagement Coordinator
Groundwork Somerville
Casey Merkle was born outside of Chicago and graduated with a major in biology and concentration in aquatic ecology and studio art from Lawrence University. Since graduating, she has held internships in urban science, community engagement, and youth education located in Chicago and Milwaukee. She loves connecting with new communities and is excited to join Groundwork Somerville as the Youth Education and Community Engagement Coordinator. As an avid environmental educator, she has a deep appreciation for safe and accessible urban parks and recreation. She enjoys fresh smoothies, biking, canoeing, painting, and mural art. In her free time, she is playing soccer, running along the water, or spending a day at the beach.
Trevor Nelson
Land Stewardship Coordinator
Sudbury Valley Trust
Trevor Nelson was born and raised in Nashua, NH. He recently graduated from Roger Williams University, majoring in biology and environmental science. His passion is creating awareness for and monitoring endangered species. He has spent time volunteering for New England Aquarium's rescue and rehabilitation department, rehabilitating cold-stunned sea turtles and responding to local marine mammal strandings. Previously, he interned at Piedmont National Wildlife Refuge located in central Georgia where his responsibilities were to monitor red-cockaded woodpeckers and  conduct vegetation surveys. And this past summer he monitored a breeding colony of common and roseate terns. Outside of work he enjoys hiking,gardening, cooking, sustainability, and being around family and friends. Through serving with TerraCorps this year, he is looking forward to gaining more communications experience while helping conserve ad preserve our unique New England ecosystems.
Rachel Niswander
Community Engagement Coordinator
The Trustees of Reservation-Northwest Region
Rachel  has lived in Alaska and Texas before settling in the Chicago suburbs. She graduated from Marquette University in 2016 with degrees in history and anthropology. She is very excited to spend a year with the Trustees as their Community Engagement Coordinator. Most of her background is in the history and museum fields. In March 2018, she finished an AmeriCorps term with the Preservation Alliance of West Virginia at Happy Retreat, the home of George Washington's younger brother Charles.  Other experience includes working at living history museums as a program and events staff member and a historical interpreter and interning at history museums. Outside of work, Rachel enjoys reading, music, learning about history, watching hockey (especially the Blackhawks), animals, and connecting with the local community.
Kimlynn Nguyen
Land Stewardship Coordinator
Mount Grace Land Conservation Trust
Kimlynn graduated from the University of Florida with a degree in wildlife ecology and conservation. As a biological intern at St. Marks National Wildlife Refuge and its sister refuge, St. Vincent NWR, she aided in various monitoring programs focusing on threatened and endangered species. This experience taught her the importance of conserving the land for the benefit of wildlife and people. Kimynn has also served as a park ranger conducting environmental education at Merritt Island NWR where she taught youths to embrace the joy and understand the importance of conservation. She is excited to join TerraCorps as a Land Stewardship Coordinator at Mount Grace Land Conservation Trust.
Marissa Patterson
Community Engagement Coordinator
New Entry Sustainable Farming Project
Marissa grew up in the Pacific Northwest and recently graduated from Mount Holyoke College with a degree in biology. She is currently serving as a Community Engagement Coordinator with the New Entry Sustainable Farming Project in Lowell. Before this position, she worked on a fossil fuel divestment campaign for three years in college and did urban forestry work with an organization in Portland, OR called Friends of Trees. Marissa also loves the Portland Thorns (her hometown women's professional soccer team), her family's dog Mo, ice cream, Parks and Recreation, cycling, hiking, camping, and spending time in the great outdoors.
Brigid Ryan
Land Stewardship Coordinator
Hilltown land trust
Brigid is from the small hill town of Chesterfield, MA. She enjoys spending her days hiking through the woods and swimming in rivers (if it is hot enough)! Brigid just finisher her degree in natural resource conservation at UMass Amherst and she is excited to put her education to good use. Brigid will be serving as the Land Stewardship Coordinator with Hilltown Land Trust. Throughout her college career, Brigid had opportunities to work as a teaching assistant, an arborist, and assist at the Smith College Botantic Garden.
Megan Saraceno
Community Engagement Coordinator
Just Roots
Megan grew up in the Hudson Valley of New York where she fell in love with climbing mountains and growing food. Megan recently graduated from the University of Massachusetts Amherst with a degree in Sustainable Food and Farming while also exploring her other passions of psychology, education, and community health. She is ecstatic to spend her service year with Just Roots as their Community Engagement Coordinator. In her free time, Megan enjoys playing the bass guitar, listening to her record collection, and exploring her second home, the Pioneer Valley!
Susan Schroder
Land Stewardship Coordinator
Hilltown Land Trust
Susan was introduced to forests, wild animals, and wolf spiders when her family stayed in rustic cabins on her relatives' land in the Poconos. She transferred her love of these childhood adventures to the New England woods when she purchased acreage in Conway, MA. She was in her twenties with dreams of building a house and clearing land for her horse and pony. Animals, domestic and wild, have always been important in her life. She has had visiting bears and deer and a live-in wild skunk. She has worked at a wildlife rehabilitation center where she fell in love with raccoons and helped raise more skunks, deer, and a playful fisher. Susan has a BA from Vermont College in creative writing, has run a food pantry, and volunteered at The Food Bank of Western Mass. She is a member of the Conway Agricultural Commission and helped draft its Right-To-Farm bylaws which the town voted to accept in 2017. Susan is very pleased to be an advocate for the land in her position with The Hilltown Land Trust.
Sara Semenza
Land Stewardship Coordinator
MA Audubon- Lincoln
Sara will be serving as a Land Stewardship Coordinator for MA Audubon out of Lincoln, MA and she could not be more excited. Sara recently graduated from the University of Rhode Island with a B.S. in Wildlife & Conservation Biology. She is originally from Tewksbury, MA where her passion and love for the environment started and grew. While she was at school, Sara was fortunate enough to get experience studying waterfowl and American woodcocks, which is where her interest in birds took off.  Since graduating, Sara has been working for the Department of Conservation and Recreation as a Park Supervisor and an Assistant Forester. She has a range of interests from basketball, to ultimate frisbee, watching football to listening to country music. When Sara is not home or back in RI she tries to spend as much time as she can in Cape Cod visiting family and relaxing on the beach.
Eli Smith
Land Stewardship Coordinator
Kestrel Land Trust
Eli recently completed an AmeriCorps term with Project Conserve, based in western North Carolina serving as a Trails Coordinator and is excited for another year of service with a new program!  As a graduate of Appalachian State University (Go 'Neers), Eli received his B.S. in Recreation & Park Management and double minored in Geography and Sustainable Development. College internships and seasonal positions in Maine, Virginia, and North Carolina deepened his passion for public lands and environmental stewardship. Eli has held positions with the Blue Ridge Parkway, US Navy, Southern Appalachian Wilderness Stewards, city and county governments and has volunteered with Wild South, and the friends of the Mountains-to-Sea trail in North Carolina. Eli likes to explore new places by foot, mountain bike, kayak, and enjoys finding great local food and beer.  Other times he can be found reading non-fiction, listening to podcasts, playing disc golf or spinnin' some vinyl.
Jack Sweeney-Taylor
Community Engagement Coordinator
Kestrel Land Trust
Jack finds his home in the western Massachusetts to fit the contours he has most valued living elsewhere, in eastern Mass, southern Arizona, and New York City: open spaces marked by mountains and rivers, and community felt and heard in friendly faces and diverse languages. After teaching English as a Second Language in the Bronx for five years, Jack arrived in the Connecticut River Valley in 2011 to coach soccer in Hadley, MA, where he was swept off his feet by the ridgeline of the Mt. Holyoke range. That landscape has accompanied him on runs along the Robert Frost Trail, on his drive to teach in Springfield and Holyoke since 2012, and now bids him to join Kestrel Land Trust in connecting people with the land. In addition to its geography and people, Jack enjoys Western Mass's pick-up soccer, variety of music, and converted mill buildings.
Nick Tepper
Land Stewardship Coordinator
MA Audubon- Lincoln
Nick has been a field naturalist since the age of six. He received his BS in Wildlife Biology from University of Vermont in 2018, and has worked as a Small Mammal Biologist for Vermont Family Forests, Teacher Naturalist for Mass Audubon,  Teaching Assistant at UVM,  River Steward for OARS, etc.  Nick especially like trees, herps, insects, mammals, fish, and birds (obsessively since 2017). He routinely submit his wildlife photos and observations to iNaturalist, and all of his bird-walk data to eBird. Nick writes a naturalist column for the local paper, and has begun leading bird walks for the Assabet NWR. In the past year Nick have become enamored with wildlife photography, and spends most of his free time walking or sitting in the woods with a camera.
Jessica Tierney
Youth Education Coordinator
Mount Grace Land Conservation Trust
Jessica is a former Elementary School teacher who is now pursing a post bacc in Environmental Science. Having spent a majority of her childhood weekends and summers in the Adirondacks, Jessica has always had a deep appreciation for wilderness and loves getting others excited to spend time in nature. In addition to three years of classroom teaching in Springfield, MA, Jessica has also held some supervisory roles working with foster teens in residential settings as well as co-directing an Environmental Education summer camp while working for Mohonk Preserve in New York State. Jessica is not only passionate about sparking a love for the natural world in others, but about the education of youth, as well. She feels driven by a need to learn as much as she can in order to provide the public with more accessible information and policies that will help humans live in better harmony with the planet's natural environments.
Nicole Wilhelmi
Youth Education Coordinator
Mass Audubon- Broad Meadow Brook
Nicole will be serving at Broad Meadow Brook in Worcester MA as the Youth Education Coordinator and could not be more excited for this wonderful opportunity. She grew up and currently lives in Grafton, went to school at Beker College, and received a bachelor's degree in business administration. After being in the "corporate" world for over 4 years, she slowly began to realize it wasn't for her and her desires to explore and see the true beauty of the world- nature is too beautiful not to get out and experience it. She loves spending time with her dog, hiking, photography, traveling, and exploring different nature paths.
Tracey Wingate
Regional Collaboration Coordinator
Growing Places
Tracey recently graduated from Skidmore College in New York with a B.A. in Environmental Studies and a minor in Intergroup Relations. Originally from southern New Hampshire, Tracey gained an appreciation for nature, conservation and spending time outside while hiking, biking, and kayaking around the state. Once in college, Tracey came to see a connection between her passion for environmental stewardship and social justice through learning about sustainable agriculture. Tracey is excited to start her career in supporting just, sustainable food systems as Regional Collaboration Coordinator at Growing Places in Leominster.
Alissa Young
Regional Collaboration Coordinator
Southeastern Massachusetts Pine Barrens Alliance
Alissa Young is a recent graduate of the University of Vermont. She has obtained a Bachelor of Science in the Wildlife Biology and Natural Resources program. For the 2018-2019 TerraCorps program year, Alissa will team up with the Southeastern Massachusetts Pine Barrens Alliance (SEMPBA) as their Regional Collaboration Coordinator. Alissa is captivated by the connectivity of the natural world and has studied a variety of ecosystems. At the University of Vermont, she enjoyed studying and learning about mammalogy, ornithology, herpetology and dendrology.  Her college experience included working with The Nature Conservancy in Vermont as well as Vermont Fish and Wildlife.