Home
Building Equity in Land Conservation Across the Urban-Rural Divide 
TerraCorps works at the intersection of the land trust and urban agriculture movements to create a future where land is the foundation of health and well-being for ALL people in EVERY community.
Interested in serving with TerraCorps? Check out our four open member positions that will start in February! Members can apply to serve with one of our new TerraCorps Service Sites: Gardening the Community, New Entry Sustainable Farming Project, The Walden Woods Project, or Urban Farming Institute.

View upcoming TerraCorps team-wide events as well as member-led programs across the state.
Keep up-to-date on TerraCorps projects and Member news during the 2017-2018 service year!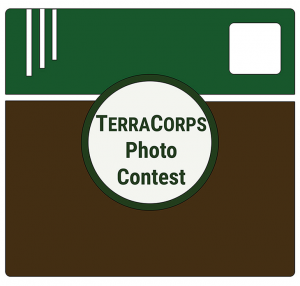 TerraCorps is holding its first ever PHOTO CONTEST!  As part of AmeriCorps,  members dedicate their time and effort to projects that build capacity for nonprofit organizations across Massachusetts.   For our photo contest, we would like to see all the ways in which AmeriCorps members and their stakeholders GIVE BACK to their communities. We are looking forward to seeing a variety of submissions involving service with youth, community members, conservation projects, land protection initiatives and many more. Get creative about giving back and how to portray it in a photo! While all are welcome and encouraged to participate in this photo contest, prizes will be awarded to TerraCorps members as recognition of their service. For more information, click here.