Home
Building Equity in Land Conservation Across the Urban-Rural Divide 
TerraCorps works at the intersection of the land trust and urban agriculture and revitalization movements to create a future where land is the foundation of health and well-being for ALL people in EVERY community.
TerraCorps Service in Massachusetts
Check out the map to see where TerraCorps members are serving during the 2017-2018 program year! The areas in green are communities supported by our 20 service site partners in Massachusetts.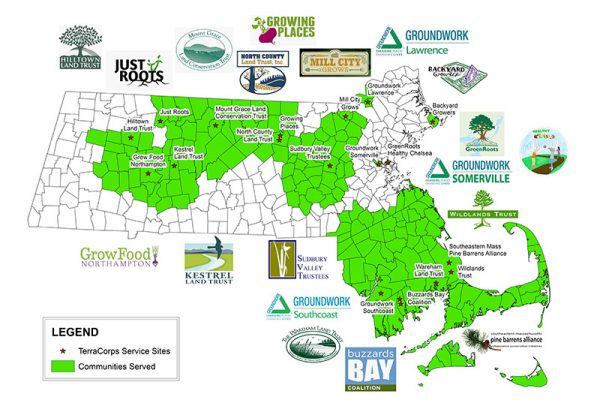 View upcoming TerraCorps team-wide events as well as member-led programs across the state.
Keep up-to-date on TerraCorps projects and Member news during the 2017-2018 service year!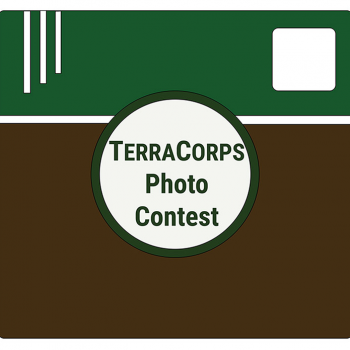 Stay tuned for more information about our upcoming photo contest!