Make a Gift
Help Spin-off and Scale TerraCorps to New Heights!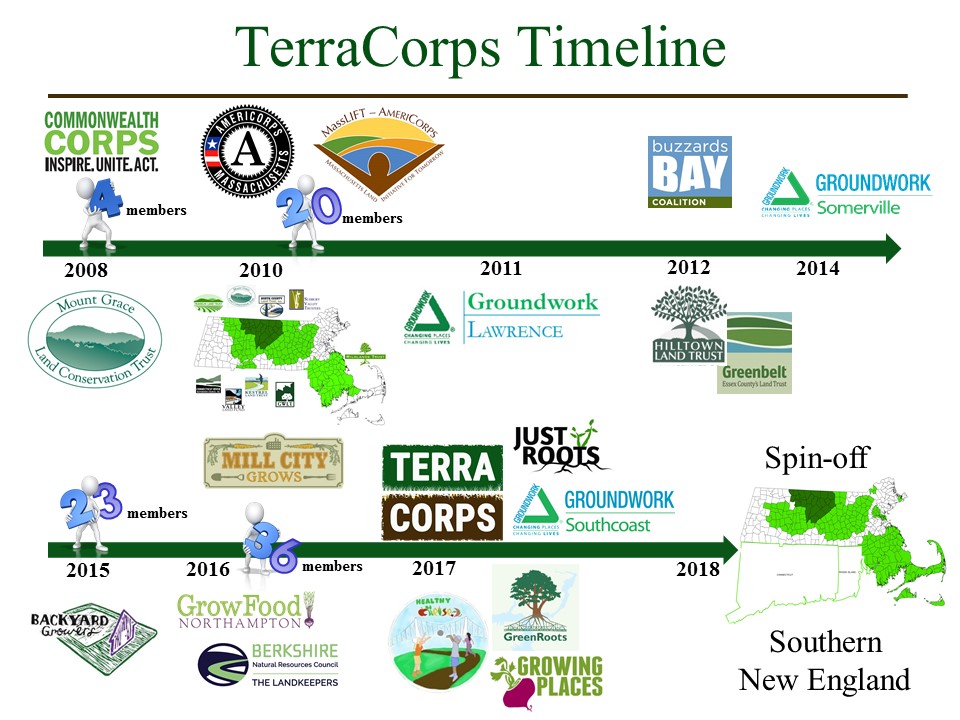 TerraCorps was founded as a local program of Mount Grace Land Conservation Trust in 2008 with only four members serving in north central Massachusetts.  Today we are a statewide program with 38 AmeriCorps members and 20 service sites, and growing.  By making a gift, your generosity will help TerraCorps reach its maximum potential by supporting the program's spin-off and expansion throughout southern New England, and beyond.
We have  already raised 77% of $625,000 in startup capital needed to spin-off and launch TerraCorps, Inc. the new independent non-profit.  All gifts made through our website will be matched, dollar-for-dollar, by the Stifler Family Foundation's generous challenge grant  until we hit our final $150,000 goal.  Please give generously knowing your gift will have twice the impact as we work to create a future where land is the foundation of health and well-being for all people in every community.
Thank you!