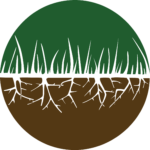 Website TerraCorps
Reconnecting People & Land for Life
About TerraCorps:
Located in Lowell, MA, TerraCorps is an AmeriCorps affiliated start-up environmental nonprofit growing a more equitable ecosystem of people and organizations to protect and steward land for broader good. Working at the intersection of land conservation, sustainable agriculture and food justice, we seek to bridge the gap between the urban, rural and suburban land movements historically segregated by socio-economic divides. Through our generative service, training and partnership model, we cultivate future conservation leaders and offer immediate capacity support to the local organizations they serve.
Job Title:
TerraCorps Recruitment Systems Manager (RSM)
Job Purpose:
The TerraCorps RSM is a member of the People and Culture team responsible for management and implementation of a robust AmeriCorps service member (Member) recruitment and onboarding process. The RSM manages activities in the following functional areas: Recruitment Systems Development; Recruitment Strategy and Outreach; Applicant Management, Screening, and Interviewing; Member Onboarding; and Training and Technical Assistance. The RSM role requires a high degree of systems thinking and detail-oriented administrative focus in support of maintaining compliance with federal AmeriCorps regulations.
Reports To:
The TerraCorps RSM reports to the Chief People and Culture Officer
Responsibilities:
Recruitment Systems Development
Develop and document measurable systems and processes (SOPs) for recruiting a diverse pool of candidates to TerraCorps national service opportunities.

Collaborate with Salesforce CRM developers to design and implement end-to-end workflows to automate Member recruitment processes.

Develop systems and resources for TerraCorps partners to support and enhance their local Member recruitment efforts.

Develop written instructional resources for our website-based Member recruitment platform

.
Recruitment Strategy and Outreach
Respond to general inquiries from website and the public in a timely manner.

Work with the Chief People and Culture Officer to develop a Master Recruitment Plan including strategies for recruiting candidates from diverse and underrepresented populations.

Recruit and place 60-80 individuals annually into service positions in several states.

Advise and assist TerraCorps partners in developing and implementing localized recruitment strategies.

Promote Member service opportunities at career fairs and conferences.

Foster relationships with college professors, career development offices, and student organizations to promote Member service opportunities.

Post Member position descriptions on numerous distributed online platforms.
Applicant Pre-enrollment Management, Screening, and Interviewing
Utilize Salesforce CRM workflows to capture and organize critical applicant data along the entire recruitment continuum.

Process Member applications in compliance with AmeriCorps standards.

Conduct applicant initial screening interviews (phone calls) to assess candidates qualifications to serve in TerraCorps/AmeriCorps.

Review and approve customized Member position descriptions prepared by service site partners.

Devise and implement strategies to maintain engagement of recruits prior to program start date.
Member Onboarding
Assist with processing applicant and staff criminal background checks using Truescreen, Fieldprint, and AmeriCorps' eGrant systems.

Assist with initial Member service plan review and initial monthly check-in calls.

Assist and advise Members in securing program benefits such as health insurance, SNAP, HIP, and childcare assistance.
Training and Technical Assistance
Develop instructional videos to support Member recruitment and onboarding. 

Conduct Member recruitment webinars to train TerraCorps partners how to recruit, interview, select, onboard, and orient Members in compliance with AmeriCorps regulations.

Work with consultants to plan and deliver Life After AmeriCorps training to prepare Members for making career transitions.

Support all other training functions as directed by supervisor.
Other Duties
Assist AmeriCorps Programs Team with conducting service site monitoring visits and mid-year program evaluations and monitoring.

Assist with AmeriCorps systems audits, annual reporting, and grant writing.

As directed by supervisor, participate in organization-wide teams, projects, initiatives, and general tasks in support of the successful achievement of organizational goals and responsibilities.
QUALIFICATIONS:
3+ years in Human Resources or employee recruitment experience, preferably in a non-profit organization, is highly valued.

Demonstrated ability to design administrative systems and document technical SOPs (Standard Operating Procedures) is highly valued.

Proven interpersonal skills including the ability to build relationships, solve problems, and exercise sound judgment.

Ability to balance multiple priorities and deadlines in a fast-paced evolving environment.

Ability to structure tasks, establish priorities, meet deadlines, and set and manage goal achievement.

Demonstrated interpersonal communication skills characterized by active listening, respectful two-way communication, and timely and results-oriented communication. 

Demonstrated willingness and ability to communicate across differences with colleagues, partners, and Members and to contribute constructively to organizational learning relative to Diversity, Equity, Inclusion, and Justice (DEIJ).

Public speaking experience is highly valued.

Demonstrated commitment to community service. AmeriCorps or other national service is highly valued.
WORKING CONDITIONS:
Generally, works in an office environment (85%). Limited travel required to attend career fairs and networking events which may require working some evenings and weekends.  Limited travel to assist with Member mid-year evaluations and service site monitoring. Must have valid driver's license and access to personal transportation.
DIRECT REPORTS:
This position has no direct reports.
ORGANIZATIONAL APPROACH:
If you're a person who would thrive in a collaborative start-up atmosphere and wants to put your systems thinking talents and HR experience to use towards environmental and social good, we want to meet you.
TerraCorps celebrates difference and embraces the impact that diversity of thought, experience, and identity has on our organization. If you are comfortable doing so, please tell us in your cover letter why you would consider yourself to be a cultural add to our organization.
TerraCorps is an equal opportunity employer. Women, people of color, and LGBTQ+ individuals are encouraged to apply. Experience with national service, and more specifically, AmeriCorps or TerraCorps experience, is a plus. Compensation: $45-$50K salary commensurate with experience; health & supplemental insurance benefits, retirement plan w/company match, FSA, paid time off (3 weeks vacation, 11 flex-holidays, 8 personal days, sabbatical after 5 years), paid parking, and a flexible schedule.
TO APPLY:
Please note how you heard about this position in your cover letter. When you submit your application we also invite you to answer a few questions that will help us learn about the people and communities represented in our applicant pool. Take a look to learn more about why we're doing this.
If you have questions about the position, please send an email to Maria E. Infante, Chief People and Culture Officer, at minfante@terracorps.org. No phone calls please.