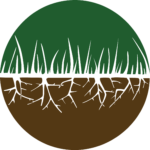 Website TerraCorps
About TerraCorps
Located in Lowell, MA, TerraCorps is an AmeriCorps affiliated environmental nonprofit growing a more equitable ecosystem of people and organizations to protect and steward land for broader good. Working at the intersection of land conservation, sustainable agriculture and food justice, we seek to bridge the gap between the urban, rural and suburban land movements historically segregated by socio-economic divides. Through our generative service, training and partnership model, we cultivate future conservation leaders and offer immediate capacity support to the local organizations they serve.
Massachusetts Program Co-Directors (PCDs) are key staff members of the AmeriCorps Program Circle, responsible for the implementation of the TerraCorps service model on a state-wide scale. They play a primary role in managing Service Member experience and Service Site Partner relationships for our AmeriCorps programs. Currently, we are looking to increase the capacity of our MA team. The Program Co-Directors work to successfully implement the TerraCorps service model by cultivating strong partnerships and supporting TerraCorps members' service experience and professional development. Reporting to the TerraCorps Chief Program Officer, PCDs will work in pairs to oversee up to 48 Service Members and 25 Service Site Partners. PCDs have the following key areas of accountability:
Accountabilities:
Managing productive relationships with TerraCorps Service Site partners.

Coordinating and participating in Service Site partner recruitment and selection.

Administering AmeriCorps Member recruitment, selection, and onboarding and advising on Members

on benefit utilization.

Designing and facilitating AmeriCorps program orientation and TerraCorps systems training for Members and Site Supervisors

Coordinating logistics for all-corps events (venues, housing, travel, food, etc.)

Reviewing Member service plans for AmeriCorps compliance and providing feedback on Ends policy alignment

Conducting periodic Member check-in calls to provide service-life troubleshooting

Conducting mid- and end-of-year Member service evaluations and Service Site visits

Producing and managing weekly program communication media

 

Cooperating with Evaluation Systems Designer to monitor Member performance measurement and troubleshoot data collection issues.

 

Monitoring Member timesheets and troubleshooting service hour deficiencies.

 

Organizing peer-to-peer and alumni-led Member learning and support experiences.

 

Providing a main point of contact for members and Service Site Partners for problem solving service-related issues.
The PCD roles call for strong organizational skills, experience with and understanding of the environmental sector, and ability to think critically, question with curiosity, and listen to resolve interpersonal conflict. PCDs are able to exhibit patience, empathy and excitement while supervising Service Members and supporting Service Site Partners.
Organizational Approach:
If you're a person who would thrive in a collaborative startup atmosphere and wants to put your expertise in program operations, partner relationship management to use towards environmental and social good, we want to meet you.
TerraCorps celebrates difference and embraces the impact that diversity of thought, experience, and identity has on our organization. Please visit our website, review our Leadership Structure Page and read our staff bios. If you are comfortable doing so, please tell us in your cover letter why you would consider yourself to be a cultural add to our organization.
TerraCorps is an affirmative action-equal opportunity employer. Women, people of color, and LGBTQ+ individuals are encouraged to apply. Experience with national service, and more specifically, AmeriCorps or TerraCorps experience a plus. Compensation: $40-$50K salary commensurate with experience; health & supplemental insurance benefits, retirement plan w/company match, FSA, paid time off (3 weeks vacation, 10 flex-holidays, 8 personal days, sabbatical after 5 years), paid parking, and a flexible schedule.
To Apply:
Please note how you heard about this position in your cover letter. When you submit your application we also invite you to answer a few questions that will help us learn about the people and communities represented in our applicant pool. Take a look to learn more about why we're doing this.
If you have questions about the position please send an email to Maria E. Infante, Chief People and Culture Officer, at minfante@terracorps.org. No phone calls please.