Become a New Member-coming soon
Apply to Join the 2018-2019 TerraCorps Program!
Next year, 36 full-time TerraCorps members will serve as Land Stewardship Coordinators (LSC), Regional Conservation Coordinators (RCC), Community Engagement Coordinators (CEC), and Youth Education Coordinators (YEC) with nonprofit partner organizations across Massachusetts.   Members will serve in in eleven-month positions (August 28th, 2018- July 26, 2019) in which they complete at least 1,700 hours. Members will receive a living allowance, education award, and additional AmeriCorps benefits (at bottom of page)
Applications for next year's program will be open in mid to late March. To find out what partner sites are hosting members for the 2018-2019 program year, check back later this month!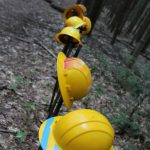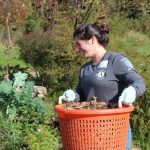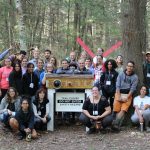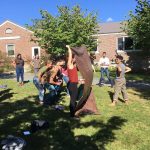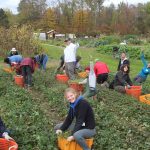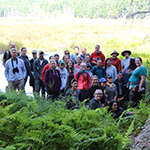 AmeriCorps Member Eligibility Requirements
Next year's full-time TerraCorps program will run from August 27, 2018 through July 28, 2019. All members are expected to serve full-time, commit to serve for the entire term, and complete at least 1,700 hours of service (full-time), including time spent in trainings and service with the full TerraCorps team. Weekly service averages 38 hours and commonly includes some night and/or weekend activities.
As a program of AmeriCorps, Terracorps applicants must also meet the following AmeriCorps requirements:
A US citizen, US national, Lawful Permanent Resident Alien of the U.S. and/or tribal member
At least 18 years old
A minimum of a high school diploma or GED
No more than three previous terms as an AmeriCorps member
Pass a criminal history background check, including an FBI check
AmeriCorps programs provide equal opportunities. TerraCorps will recruit and select persons in all positions to ensure a diverse and inclusive climate without regard to race, religion, sex, sexual orientation, age, veteran status, color, political affiliation, creed, national origin, marital status, or any other status as protected by federal, state, and local laws. We encourage applications from individuals with disabilities and will provide reasonable accommodations for interviews and service upon request.
Member Compensation and Benefits
Bi-weekly living allowance of $583.33. Members may receive up to $14,000 (pre-tax) for an 11-month term of service.
Health insurance coverage through gov. Reimbursement of costs may be available.
Childcare assistance may be provided in cases of financial need.
Education award of $5,920  received after successful completion service, can be used for future education or to pay off existing school loans. See gov/resources/edaward for info and restrictions.
Eligibility for forbearance of most federally-guaranteed student loans, as well as payment of interest accrued during service.
Mentorship, training, and career development opportunities while serving directly with community-based nonprofits.
Experience the personal rewards of national service
and community engagement.
Note: TerraCorps members are responsible for their own housing and must have access to reliable transportation.
TerraCorps is a grant program contingent upon renewal of federal funding from the Corporation for National and Community Service (CNCS). CNCS grants to AmeriCorps programs in Massachusetts are administered by the Massachusetts Service Alliance.