Become a Member- accepting apps (1700 hr)
Join TerraCorps
We are still accepting Applications. Apply to join our crew today!
Apply to be a TerraCorps Service Member for the 2019-2020 program year! As a member, you can  serve with any of our partner sites in one of five positions: Land Stewardship Coordinator (LSC), Urban Agriculture Coordinator (UAG), Regional Collaboration Coordinator (RCC), Community Engagement Coordinator (CEC), and Youth Education Coordinator (YEC).  For more information about each coordinator position visit our program page.   Check out the map below to see what positions are still open and accepting applications for the 2019-20 service year! For more details about each position, scroll past the map to read individual position announcements. Instructions on how to apply can be found at the bottom of the page. 
Map of Open TerraCorps Service Positions
Mass Audubon Moose Hill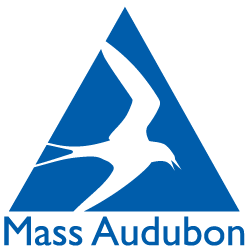 Sharon, MA
Hosting:
1 split Community Engagement/ Youth Education Coord.
Scroll over the map to see what open positions are still available! Below the map are full position descriptions for each position. 
Open TerraCorps Service Positions
Moose Hill Wildlife Sanctuary-Mass Audubon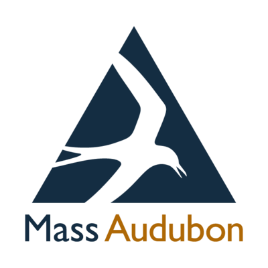 Mass Audubon protects 38,000 acres of land throughout Massachusetts, saving birds and other wildlife, and making nature accessible to all.  Moose Hill Wildlife Sanctuary, located in Sharon, MA, is Mass Audubon's first sanctuary established in 1916. Today, Moose Hill encompasses 1,971 acres of forest, fields, and wetlands with long standing traditions and new, innovative programming. We provide opportunities for visitors to hike our 25 miles of trails, for participants to enjoy diving deeper in school and group programs; children, family and adult programs; special events to highlight seasons; and a summer day camp that is entering its 70th season.
A service member at Moose Hill Wildlife Sanctuary will be serving in a blended capacity, with 50% of time in a Youth Education role, and 50% of time spent in a Community Engagement role.
Youth Education Coordinators (YEC)/ Community Engagement Coordinators (CEC) build the long-term capacity of their Service Sites by developing culturally inclusive systems, programming, partnerships, and events. By collaborating with community groups, YEC/CECs demonstrate how the sustainable use and conservation of land can help address community needs related to education, public health, economic development, neighborhood revitalization, homelessness, poverty, hunger, and cultural decline. In this role, Members may also engage community members and youth in service learning, experiential education, and inquiry-based science and nature learning projects. They collaborate with schools, libraries, and youth groups on projects that connect people to the natural world, improve science literacy, and encourage healthy lifestyles. By connecting a broader cross-section of people to our natural world, YEC/CECs build bridges that reinforce the connection between land and a sustainable social, economic, and environmental future for all people.
TerraCorps members engage with their supervisors to develop and carry out three or more capacity building projects over the course of the service year. Some of these projects will involve recruiting, training, and/or managing community volunteers. Moose Hill Wildlife Sanctuary has proposed the following potential projects for their Youth Education/ Community Engagement Coordinator:
With the guidance and mentoring of our Education Coordinator/Camp Director, this Member will develop a series of events to reach new participants across our service area by collaborating with local nonprofits, libraries, and schools establishing an after-school nature engagement skills program. The program will include experiential programming developing nature connection skills and wilderness skills such as navigation, natural history, and survival. Through this project, the YEC/CEC will help increase our capacity to build a new audience beyond the classroom with skills for the enjoyment of the nature all around them. In this role, the Member will also actively engage and instruct students.

The YEC/CEC will support connections between the sanctuary and local high schools, further growing the inter-connection of students engaged in environmental clubs with each other while supporting service projects at the sanctuary. Through this connection, the Member will facilitate opportunities for students to understand the "why" behind habitat protection. Through this and similar projects, the Member will increase capacity in an area beyond our camp reach, instilling a love of nature and conservation for those preparing for the next steps in their lives beyond high school.
Development of these and other projects will occur during the first two months of service and consider the member's interests and skills.
Required AmeriCorps Qualifications
A US citizen, US national, or Lawful Permanent Resident Alien of the U.S.

At least 18 years old

A minimum of a high school diploma or GED

No more than three previous terms as an AmeriCorps member

Pass a criminal history background check, including an FBI check
Desired Qualifications
Strong writing and verbal communication skills

Able to serve both independently and as a member of a team

Comfort navigating computer software programs including Microsoft Word, Excel, PowerPoint, and Publisher along with interest in learning new, Mass Audubon designed registration software.

Training and experience pertinent to the Community Engagement and Youth Education Coordinator position and projects outlined above

Experience training and/or educating community members and volunteers

Experience in planning and leading events

Experience teaching or leading groups in the outdoors, preferably youth

Experience in experiential education, service learning, and inquiry-based learning methods
For questions about Moose Hill's service positions, contact Shawn Moriarty at 781-784-5691, x8102 or smoriarty@massaudubon.org.  
AmeriCorps Member Eligibility Requirements
This year's TerraCorps program will run from August 26, 2019 through July 24, 2020. Members may start later than August 26th as applications will continue to be accepted until all positions are filled. All members are expected to serve full-time, commit to serve for the entire eleven-month term, and complete at least 1,700 hours of service, including time spent in trainings and service with the full TerraCorps team. Weekly service averages 38 hours and commonly includes some night and/or weekend activities.
As a program of AmeriCorps, Terracorps applicants must meet the following AmeriCorps requirements:
A US citizen, US national, Lawful Permanent Resident Alien of the U.S. and/or tribal member

At least 18 years old

A minimum of a high school diploma or GED

No more than three previous terms as an AmeriCorps member

Pass a criminal history background check, including an FBI check
AmeriCorps programs provide equal opportunities. TerraCorps will recruit and select persons in all positions to ensure a diverse and inclusive climate without regard to race, religion, sex, sexual orientation, age, veteran status, color, political affiliation, creed, national origin, marital status, or any other status as protected by federal, state, and local laws. We encourage applications from individuals with disabilities and will provide reasonable accommodations for interviews and service upon request.
Member Compensation and Benefits
Up to $14,600 (pre-tax) over the 11-month term of service, which is $608.33 per 24 biweekly pay periods.

Health insurance coverage. Reimbursement of costs may be available. Learn more here
Childcare assistance may be provided in cases of financial need. Learn more here
Upon successful completion of a term of service, AmeriCorps members receive a taxable $6,095 education award that can be used for future education or to pay off existing school loans. Learn more here
TerraCorps members are eligible for forbearance of most federally-guaranteed student loans, as well as payment of interest accrued during service. Learn more

here

TerraCorps members will receive mentorship, training, and career development opportunities while serving directly with community-based nonprofits.

TerraCorps members experience the personal rewards of national service and community engagement.
Note: TerraCorps members are responsible for their own housing and must have access to reliable transportation.
TerraCorps is a grant program contingent upon renewal of federal funding from the Corporation for National and Community Service (CNCS). CNCS grants to AmeriCorps programs in Massachusetts are administered by the Massachusetts Service Alliance.
To Apply to Become a TerraCorps Member
Send your completed application form along with a cover letter and resume to:
 admin@terracorps.org or mail to us using the address listed on the application