Become a Half-term Member-Accepting Applications
This winter, we have 2 open half-term member positions. Half-term members will serve in full-time, 6-month positions (February 12th- July 27, 2018) in which they complete at least 900 hours of service with one of our partner organizations.  These four half-term members will join the 34 other full-term members currently serving across the State. Members receive a living allowance, education award, and additional AmeriCorps benefits (at bottom of page).
Please explore the links below to see what partner organizations are looking to host half-term members. Details on how to apply can be found at the bottom of the page.
Open Half-term Member Positions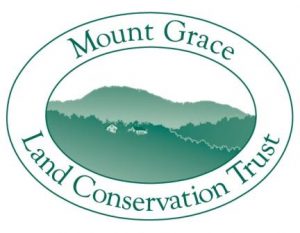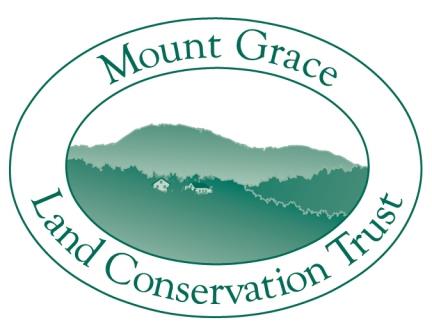 Mount Grace Land Conservation Trust will be hosting a Youth Education Coordinator
Mount Grace Land Conservation Trust (Mount Grace) conserves significant farms, woodlands, and wild areas in North Central and Western Massachusetts for the benefit of the environment, the economy, and future generations. In the past 30 years, Mount Grace as helped protected over 31,000 acres of land in a region of rural towns and urban centers. We are nationally-recognized for projects that conserve entire Read More
landscapes and watersheds, create innovative solutions to keep farmland undeveloped and affordable for farmers, engage communities to save the places they hold most dear, and establish access to nature and the outdoors for everyone.
Mount Grace is the only service site with five TerraCorps members, creating unique opportunities for collaboration and support among the TerraCorps team. We fully support and welcome each TerraCorps member and provide extensive training and project-based experiences to set up members to be future leaders in the land conservation and stewardship movement.

Youth Education Coordinators (YEC) build the long-term capacity of their service site by engaging youth in service learning, experiential education, and outdoor nature-based projects. They collaborate with schools, libraries, and youth groups on projects that connect young people to the natural world, improve science literacy, and encourage healthy lifestyles.
YECs may help their service site to engage with educators and volunteers to guide youth in environmental inquiry and discovery, school and community garden projects, urban tree stewardship projects, urban pocket park projects, and "green jobs" training and internship programs. By serving with youth in an outdoor learning environment, they reinforce the connection between people, nature, and community and foster an inclusive land stewardship ethic in future generations.
TerraCorps members develop and carry out three or more capacity building projects over the course of the service year. Some of these projects will involve recruiting, training, and managing community volunteers. Mount Grace Land Conservation Trust has proposed the following potential projects for their Youth Education Coordinator:
Organize annual field trips with local public schools to Mount Grace conservation lands to study and experience nature and the outdoors with volunteering scientists and naturalists
Partner with the Royalston Community School (elementary level) to develop science education projects at Mount Grace's nearby Eagle Reserve Conservation Area with volunteering scientists and naturalists
Engage with the Athol Community School (elementary level) to develop science education projects at the nearby South Athol Conservation Area, a conservation project of Mount Grace
Work with volunteers to carry forward and improve our community garden project with the Dexter Park Elementary School which teaches kids about growing food, land stewardship, and the role of pollinators
Development of these and other projects will occur during the first part of the member's service and will consider the member's interests and skills.
Essential Qualifications:
high school diploma and relevant experience
experience teaching youth
experience with hands-on conservation and stewardship projects
strong presentation skills
strong writing, communication, and networking skills
able to serve both independently and as a member of a team
familiarity with Microsoft Office programs
Desired Qualifications:
associates degree or higher and/or certificate, training, or internship in a field related to environmental education, environmental and social justice, environmental policy and civic advocacy, or other social science related fields.
experience training and managing volunteers
experience with experiential education, service learning, and inquiry-based learning methods
experience with curriculum development and lesson planning
For questions about Mount Grace's Youth Engagement Coordinator position, contact Jay Rasku: rasku@mountgrace.org
AmeriCorps Member Eligibility Requirements
This year's TerraCorps half-term position will run from February 12th to July 27, 2018. All members are expected to serve full-time, commit to serve for the entire 24-week term, and complete at least 900 hours of service, including time spent in trainings and service with the full TerraCorps team. Weekly service averages 38 hours and commonly includes some night and/or weekend activities.
As a program of AmeriCorps, Terracorps applicants must also meet the following AmeriCorps requirements:
A US citizen, US national, Lawful Permanent Resident Alien of the U.S. and/or tribal member
At least 18 years old
A minimum of a high school diploma or GED
No more than three previous terms as an AmeriCorps member
Pass a criminal history background check, including an FBI check
AmeriCorps programs provide equal opportunities. TerraCorps will recruit and select persons in all positions to ensure a diverse and inclusive climate without regard to race, religion, sex, sexual orientation, age, veteran status, color, political affiliation, creed, national origin, marital status, or any other status as protected by federal, state, and local laws. We encourage applications from individuals with disabilities and will provide reasonable accommodations for interviews and service upon request. Medical screening is NOT required.
Member Compensation and Benefits
Living allowance of up to $6,315 (pre-tax) over the 6-month term of service, which is $526.25 per 24 biweekly pay periods.
Health insurance coverage through masshealth.gov. Reimbursement of costs may be available.
Childcare assistance may be provided in cases of financial need.
Education award of $2,960, received after successful completion service, can be used for future education or to pay off existing school loans. See gov/resources/edaward for info and restrictions.
Eligibility for forbearance of most federally-guaranteed student loans, as well as payment of interest accrued during service.
Mentorship, training, and career development opportunities while serving directly with community-based nonprofits.
Experience the personal rewards of national service
and community engagement.
Note: TerraCorps members are responsible for their own housing and must have access to reliable transportation.
TerraCorps is a grant program contingent upon renewal of federal funding from the Corporation for National and Community Service (CNCS). CNCS grants to AmeriCorps programs in Massachusetts are administered by the Massachusetts Service Alliance.