Become a Member MA
Positions in Massachusetts are now open!
Thank you for your interest in TerraCorps. Applications for 3/4 term TerraCorps service year opportunities are now open!  
Check out the map below to see open Member positions for the 2020-21 program year! For more details about each position, scroll past the map to read individual position announcements. Instructions on how to apply can be found at the bottom of the page. 
Greenagers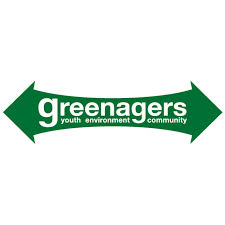 South Egremont, MA
Hosting:
1 Land Stewardship Coord and 1 Sustainable Ag. Coord
Groundwork Somerville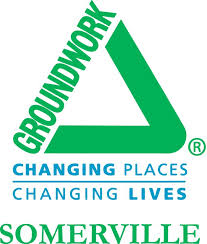 Somerville, MA
Hosting:
1 Youth Education and Sustainable Agriculture Coord.
Attleboro Land Trust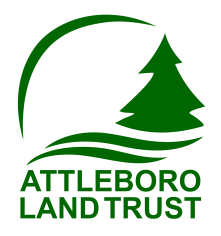 Attleboro, MA
Hosting:
1 Land Stewardship/ Community Engagement Coord.
Barnstable Land Trust and Resilient Roots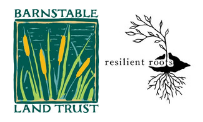 Barnstable, MA
Hosting:
1 Land Stewardship/ Sustainable Agriculture Coord.
Scroll over the map to see what partner organizations are hosting TerraCorps members this year! Below the map are full position descriptions for each position. 
Open TerraCorps Service Positions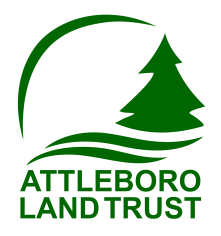 The Attleboro Land Trust (ALT), now in its 31st year, is a small, volunteer-managed community nonprofit, dedicated to the permanent protection of open space and wildlife habitat through advocacy, education, and the acquisition and management of conservation land within the community. The ALT owns and manages 15 properties that account for 492 acres and holds conservation restrictions on an additional 200 acres for a total of 692 acres of protected lands in the community.
The ALT has approximately 108 members, 80 volunteers and an annual operating budget that has averaged $36,000 over the past 5 years. ALT activities frequently involve collaboration with community partners including Mass Audubon, the City of Attleboro's Conservation Commission, the Attleboro Public Library, the Rotary Club, local scout troops and local public schools.  The ALT is now working to expand its outreach in the greater Attleboro area as well as build its capacity.
Land Stewardship/Community Engagement Coordinators Build the long-term capacity of their Service Sites by creating networks of volunteers to support hands-on stewardship of community lands. They organize, train, and collaborate with municipal boards, neighborhood and civic associations, community members, youth groups, and schools to care for, improve access to, and support the long-term resiliency and sustainable use of community lands.  Members in this role also work on developing culturally inclusive systems, programming, partnerships, and events. By collaborating with community groups, CEC/LSCs demonstrate how the sustainable use and conservation of land can help address community needs related to education, public health, economic development, neighborhood revitalization, homelessness, poverty, hunger, and cultural decline. By providing training and organizing collaborative land-focused projects, Members increase resources for community projects, demonstrate environmentally responsible land management, help individuals build skills, and connect a broader cross-section of people to the land and the benefits it provides.
TerraCorps members engage with their supervisors to develop and carry out three or more capacity building projects over the course of the service year. Some of these projects will involve recruiting, training, and/or managing community volunteers. The Attleboro Land Trust has proposed the following potential project(s) for their Land Stewardship/Community Engagement Coordinator:
Prepare a management plan for one ALT property. Working under the guidance of the Property Management Chairperson, the Member would conduct one or more site visits to the property, photograph key locations, identify any distinctive features that require special management guidelines, identify any issues that require resolution, consider possible improvements (such as new trails) to enhance visitor experience, and submit a draft plan, including a sketch map, for review by the ALT Property Management Committee.

Plan and conduct a campaign to recruit volunteers to serve as site stewards or members of the ALT volunteer pool. As part of the campaign, develop a visual presentation, plan an orientation event (in-person or remote depending on COVID-19 guidelines), prepare a poster, write a press release, and publicize the event through mainstream and social media.  Have a plan to collect contact data from attendees and follow up with them afterwards.

Plan and carry out a project to improve an ALT property, such as trail construction, design and installation of signage, or restoration of damage caused by human encroachment or invasive species. Manage all aspects of the project, including budget, obtaining professional advice or assistance as needed, specifying necessary equipment and materials, obtaining any necessary permits, and scheduling of volunteers.

Plan and carry out an educational activity at an ALT property, such as a guided walk or scavenger hunt. Using authoritative sources, include educational content in a scientific and/or historical subject area.  Work with your advisor to decide whether to design the activity for adults, children of a certain age range, or families.  Determine whether you will lead the activity yourself or if you will need a subject matter expert. Publicize the event in ways that will expand the outreach of the ALT.
Development of these and other projects will occur during the first two months of service and consider the member's interests and skills.
Desired Qualifications
Strong writing and verbal communication skills

Able to serve both independently and as a member of a team

Comfort navigating computer software programs such as MS Word, Excel, PowerPoint or the equivalent. The member will have an opportunity to work with GIS software and the ALT member database.

Training and experience pertinent to the Coordinator position and projects listed above

Experience training and educating community members and volunteers

Able to be active outside in a range of weather conditions, and navigate uneven terrain

Ability to write well-organized documents as part of project planning, implementations, and reporting

Ability to navigate independently in the field utilizing map, compass, and GPS units
For questions about the Attleboro Land Trust's service position, contact Charlie Adler at attleborolandtrust@gmail.com
Barnstable Land Trust and Resilient Roots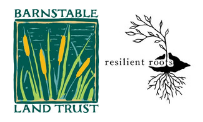 Barnstable Land Trust (BLT):
Barnstable Land Trust (BLT) works to preserve the open spaces and natural resources within the Town of Barnstable and nearby areas on Cape Cod. We preserve land that protects wildlife habitat, scenic vistas, sensitive watersheds, wetlands, forests and other valuable open space. Our protected lands are held in their natural state in perpetuity for the benefit of the community and future generations. BLT is currently the steward of over 1,100 acres of land in Barnstable's seven villages.
Barnstable Land Trust's overall vision is to ensure that Barnstable's land, water, natural resources and character are sustained and valued for the engagement and enjoyment of current and future generations. We recognize the threat to open space through development and the growing detachment between people and their natural environment. There is scientific evidence that time spent in nature can help reduce stress, restore mental energy, and improve overall health. We work to protect these precious spaces to support wildlife and natural communities and create opportunities for engagement between people and nature. The more spaces we protect, the more we increase the accessibility of the natural world to members of our community and support community health.
Resilient Roots (RR):
Resilient Roots' mission is to teach people how to grow healthy food in a regenerative way that sequesters carbon, enhances wildlife habitats, increases soil life, and preserves water quality. We teach ways that mimic the way nature uses plants & animals to assemble healthy ecosystems. We build community, bringing people from all walks of life together for workshops, garden-raisings, and classes. Attendees gain hands-on experience and knowledge to take back and replicate in their yards and pass on to their neighbors. Resilient Roots serves all of Barnstable County.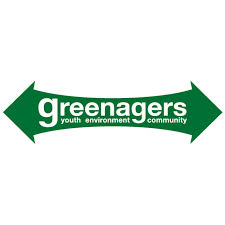 Greenagers, through its paid employment programs, internships and apprenticeships, engages teens and young adults in meaningful work in environmental conservation, sustainable farming and natural resource management. In the Berkshires and nearby New York State, our trail crews maintain existing trails and build new trails for the Appalachian Trail Conservancy, Trustees of Reservations, Columbia Land Conservancy and other conservation organizations. Our Farm Apprentices work with local farmers, learning animal husbandry and organic agriculture. Our volunteer teams install front yard gardens for area families, to encourage home-based food growing.
Greenagers participants learn the value of teamwork, collaboration, initiative and solid work ethics. They learn about community partnerships through collaborations with area nonprofits, businesses and organizations that both hire Greenagers and partner with Greenagers' broader mission of youth and community engagement. We embrace the values of service and stewardship, and we support social and environmental progress in all of our work.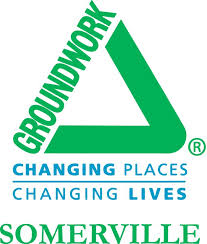 Groundwork Somerville's purpose is to bring about the sustained regeneration, improvement, and management of the physical environment through the development of community-based partnerships which empower people, businesses and organizations to promote environmental, economic and social well-being. We do this through several means, including and not limited to our youth program, our mobile market, and environmental projects around the city of Somerville. Our programs and jobs target the health and well-being of our black, indigenous, and "people of color" communities.
Farming is one of our biggest focuses. Each year we provide jobs on our urban farm to youth ages 14-19, as well as school garden curriculum programming to our K-8 students in our local public schools. Hundreds of pounds of our produce is donated to a local pantry name Project Soup, as well as sold at affordable and accessible prices on our Mobile Market to our low-income community members. Additionally, we work to protect our local waterways, including the Mystic River, as well as raise awareness around the environmental effects of climate change.
To Apply to Become a TerraCorps Member
Thank you for your interest in TerraCorps! Follow the steps below to complete your application.
Please note: We highly recommend filling out your application and sending it to us as soon as possible, as we expect these positions to fill quickly. Thanks!
Send your completed application form along with a cover letter and resume to:
 admin@terracorps.org or mail to us using the address listed on the application