Become a Member RI
Positions in Rhode Island are now open!
Check out the map below to see open Member positions for the 2020-21 program year! For more details about each position, scroll past the map to read individual position announcements. Instructions on how to apply can be found at the bottom of the page.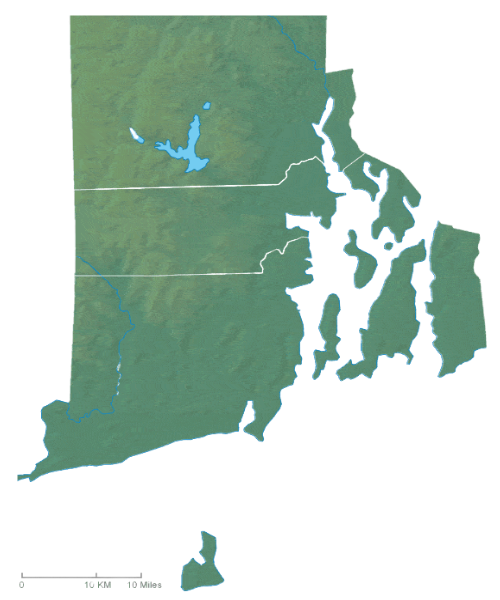 Woonasquatucket River Watershed Council

Providence, RI
Hosting:
1 Land Stewardship/Community Engagement Coord.
Scroll over the map to see what partner organizations are hosting TerraCorps members this year! Below the map are full position descriptions for each position. 
Open TerraCorps Service Positions
Woonasquatucket River Watershed Council

The Woonasquatucket River Watershed Council (WRWC) sparks economic development through our work restoring the Woonasquatucket River and communities around it, and by enhancing, extending and bringing people to the Woonasquatucket River Greenway. Our mission is to encourage, support and promote the restoration and preservation of the Woonasquatucket River Watershed as an environmental, recreational, cultural, and economic asset of the State of Rhode Island.The WRWC is a successful model of community revitalization that helps people discover this local American Heritage River and its natural resources, channeling life and economic development into neighborhoods.
The Land Stewardship/ Community Engagement Coordinator (LSC-CEC) will join the River Rangers as a steward of the a 7-mile bike path following the Woonasquatucket River, both on-road and off-road, from Providence to Johnston. The WRWC has worked to restore four urban parks along the Greenway – Merino Park, Donigian Park, Riverside Park and the Woonasquatucket Adventure Park. The River Ranger team works with the Police Department, Providence and Johnston Parks Departments, the Providence Housing Authority, local organizations, businesses, churches, recreation centers, and community members to revitalize parks, maintain a bike path, and empower the Woonasquatucket watershed community through education and community events.
TerraCorps Members engage with their supervisors to develop and carry out three or more capacity building projects over the course of the service year. Some of these projects will involve recruiting, training, and/or managing community volunteers.
WRWC has proposed the following potential projects for their Land Stewardship/Community Engagement Coordinator:
Talking no Trash Initiative:
Collaborate with the City Department of Public Works, WRWC representatives, and an advertising communications team to develop a trash campaign "Talking NO Trash" that creates and implements high level and grass roots built community understanding and access to waste disposal in the watershed. Messaging aimed at changing behavior and creating community pride.
Research other trash campaigns throughout the country, and build curriculum for pollution-centered outreach.
Build relationships with community members and sharing resources, offering learning opportunities such as: what you can and cannot recycle, how nontraditional waste items (tires, mattresses, etc.) can be disposed of properly, and creating materials to share out.
Green Infrastructure Projects:
Continuing to build upon established Green Infrastructure Projects to assure the long-term sustainability and success at sites.
Collaborate with River Rangers on best methods to manage invasive species, planting native species and improving river and greenway wildlife habitats.
Play a major role in building new and maintaining new Green Infrastructure sites, such as parking lot retrofits and rain garden installations.
Clean team lead:

Assemble a committed group of community members to participate in cleanup and beautification projects.
Develop new cleanup projects in the parks and around the neighborhood.
Clean Team Lead will program trainings, outings, and service days with participants as well as actively participate in the Clean Days on the Greenway program offered by WRWC and collaborate with additional TerraCorps Service Members to assure success of this program.
Development of these and other projects will occur during the first two months of service and consider the Member's interests and skills.
Desired Qualifications
Strong writing and verbal communication skills
Able to serve both independently and as a member of a team
Comfort navigating computer software programs (google suite, sharepoint)
Training and experience pertinent to the Coordinator position and projects listed above
Experience training and educating community members and volunteers
Able to be active outside in a range of weather conditions, and navigate uneven terrain – You must be able to carry up to 50 lbs. & have no life-threatening allergies to outdoor plants
Strong interest in serving with diverse community groups, landowners, and municipalities: experience with community needs assessments and legislatures is a huge plus.
Marketing experience or experience developing public information materials, comfortable developing or learning how to develop programming/ curriculum related to pollution/ litter campaign.
Able to communicate effectively and courteously, both verbally and in writing (Spanish speaking a plus).
For questions about WRWC's service positions, contact Sara Canuel, Education Director at scanuel@wrwc.org, or call our office 401-861-9046.

To Apply to Become a TerraCorps Member
Send your completed application form along with a cover letter and resume to:
 admin@terracorps.org or mail to us using the address listed on the application
Please note: We highly recommend filling out your application and sending it to us as soon as possible, as we expect these positions to fill quickly. Thanks!